Year round protection
Variety of designs available
Your outdoor living space should be an extension of your home, and we're committed to helping you create the perfect oasis for your family to enjoy.
Want to make your patio useable all year round? Don't be cooped up inside during bad weather, make your patio usable all year round with an outdoor enclosure.
We offer a variety of sunroom types, roof profiles and colours, each customised to your specific requirements. Choose from a range of colours and styles to match or modernise the existing features of your home.
Apollo's unique building system creates a beautiful clean ceiling look, that hides away structural elements such as support struts or beams.
Bring the outdoors in
Create your ideal sanctuary to enjoy any time you want
Designed to provide an outdoor-indoor living experience, patio enclosures provide a seamless transition between your home and outdoor space.
Close your patio to keep the cold out and the warmth in
Fully open your patio to enjoy warm weather and cool breezes
Transition between open to closed with ease
Protect yourself and your family from pesky insects
Add instant equity to your home
Whether you are looking for something modern or traditional to match your home, we can help create your own oasis that gives you more comfort no matter the weather.
Transform your lifestyle
Designed to suit you
Gather with family and friends over dinner or enjoy quiet time and relax and unwind. Secure your patio and keep unwanted wildlife and insects out while still enjoying the breeze or view.
Your Design Consultant can provide advice on the right option to suit your budget, home and lifestyle.
Screened Enclosures:
A screened enclosure from Apollo Patios is the perfect solution to create a secure space perfect for your children or pets. Our durable and stylish screens provide a barrier against bugs and UV rays while still allowing you to enjoy fresh air and natural light.
Glass sunrooms:
Create an open and airy space in your home that seamlessly blends indoor and outdoor living. A full glass enclosure from Apollo Patios is just what you need to create that perfect outdoor sunroom. You'll enjoy uninterrupted views while still being protected from the elements.
Explore
Our Sunroom range
Create space to relax and unwind, a sunroom that let's you make the most of your home.
Local specialists
Authorised ACT Apollo Patios Distributor
Your local Authorised Distributor of Apollo Patios is LifeSpan Building Group. LifeSpan are registered in the ACT and have over 15 years experience delivering beautiful projects from concept to completion in the Canberra region.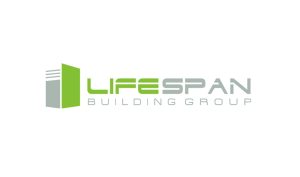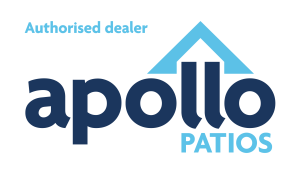 Apollo will deliver everything needed to construct your outdoor addition direct from our Apollo Patios manufacturing facility straight to your home.
This means everything is on-site, right down to every nut and bolt, ready for LifeSpan's qualified and experienced local Installers to commence your build.
Local experts
Backed by the strength of a national brand, our experienced local team know Canberra and surrounding regions. They understand how to design an outdoor space that maximises your lifestyle and enables you to make the most of the outside of your home all year round.