It's that time of year when our thoughts start to turn to tinsel, trimmings and the tantalising aromas of celebratory feasts. Here in Australia, Christmas means swapping snowflakes for sunshine and the opportunity to enjoy our festive spread outside basking in the golden light of summer. Preferably somewhere we can also stay cool and protected from the sun, of course. And where better suited to this than our own backyards, patios, or any outdoor space ready to be transformed into the ultimate Christmas oasis?
With a little creativity, we can design a holiday haven that encapsulates the essence of an Aussie Christmas – vibrant, laid-back, and sun-soaked, yet comfortably cool. Let's talk about how to create the ultimate backdrop for your festivities.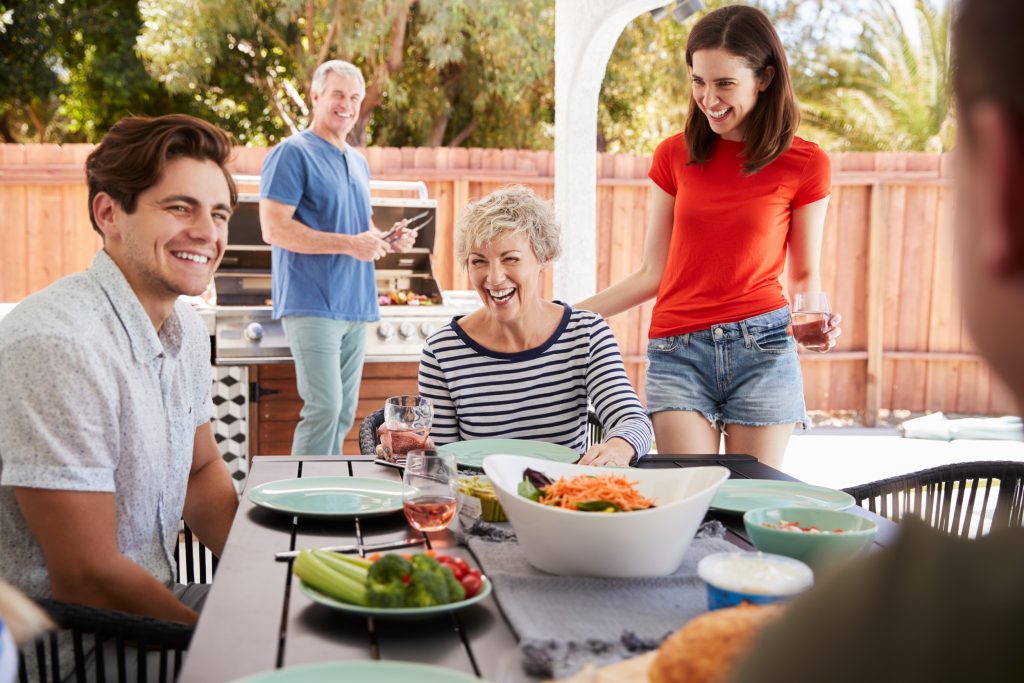 1. Clear the stage
Before any Christmas celebrations begin, make sure you clear any clutter. Sweep away the fallen frangipani blossoms, pack away the everyday items that build up and make room for merrymaking. In the true Aussie spirit, less is more—except when it comes to cheer and good company. Consider the flow of your space too, and rearrange your outdoor furniture to optimize guest interaction and movement. Make sure there's a clear path to the barbie, the drinks station, and the seating areas.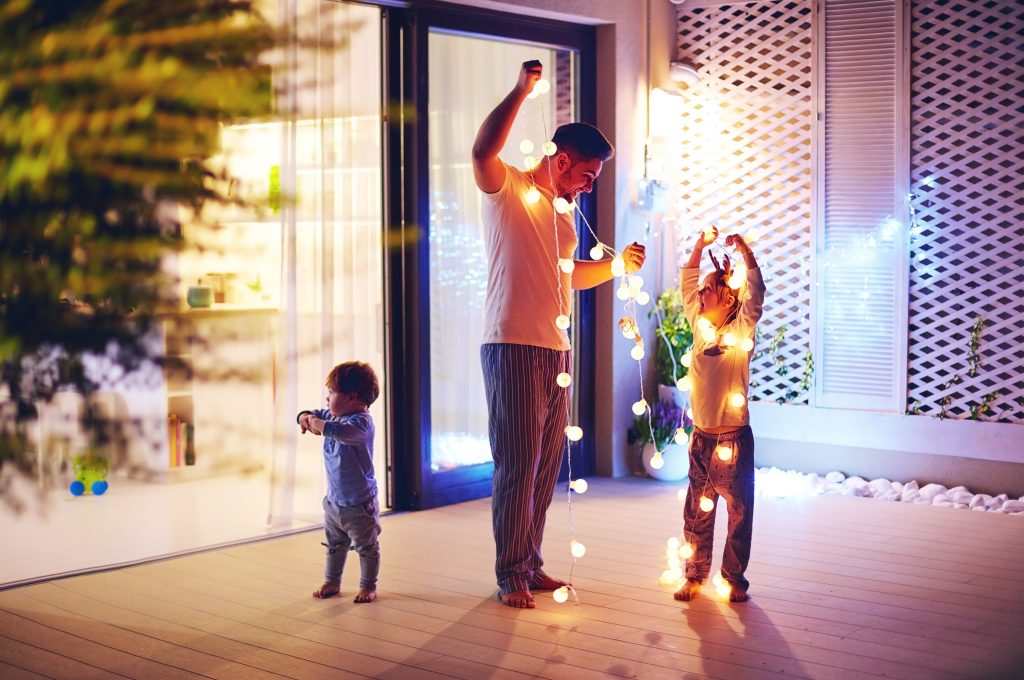 2. Make it festive
Deck the space with tinsel, decorations and finishing touches that give your space a festive flair. Incorporate garlands of silver and gold that shimmer in the summer sun, and scatter cushions with pops of red and green to evoke the traditional Christmas colour scheme. Don't forget to hang some twinkling eco Christmas lights (available at your local hardware store) that will transition your space from sunlit brunch spot to an enchanting evening retreat. These finishing touches bridge the gap between a casual outdoor area and a truly festive, holiday-ready celebration space.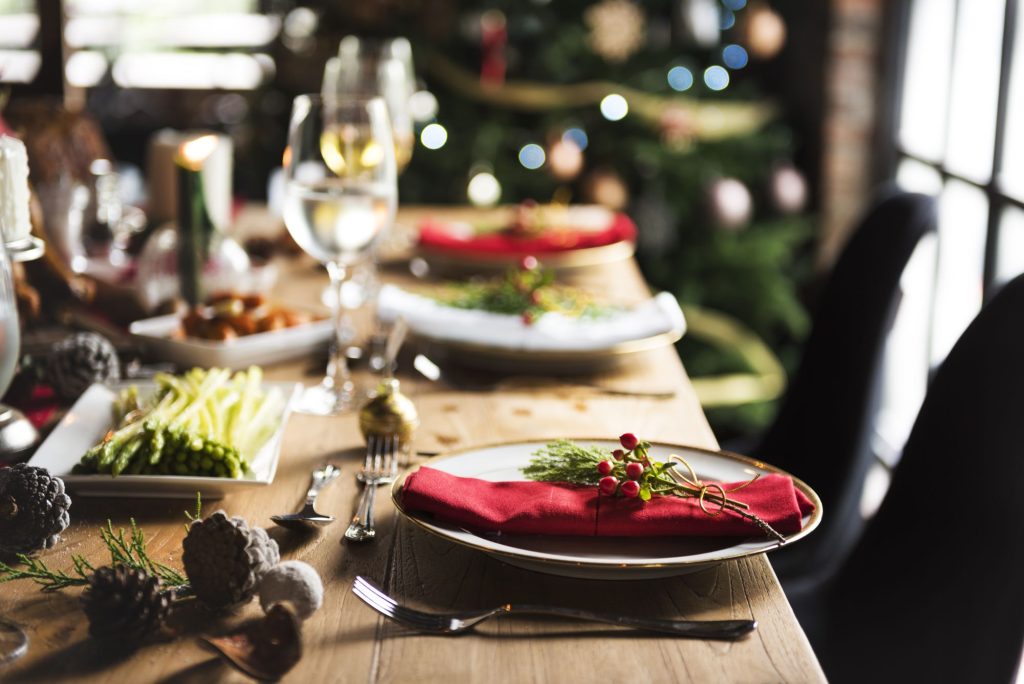 3. Make it fun
Is it even Christmas without games to play while your food digests? Sprinkle in some friendly competition with a round of backyard cricket – a quintessential Aussie Christmas pastime. A giant Jenga set is sure to be a hit, and for those who prefer a mix of strategy and skill, Finska and Kubb provide the perfect blend. Set up these games on your lawn or decking area and watch as guests of all ages join in the fun, creating laughter-filled memories. These activities not only add an element of light-hearted entertainment but also give everyone a chance to bond over some playful rivalry and cheer.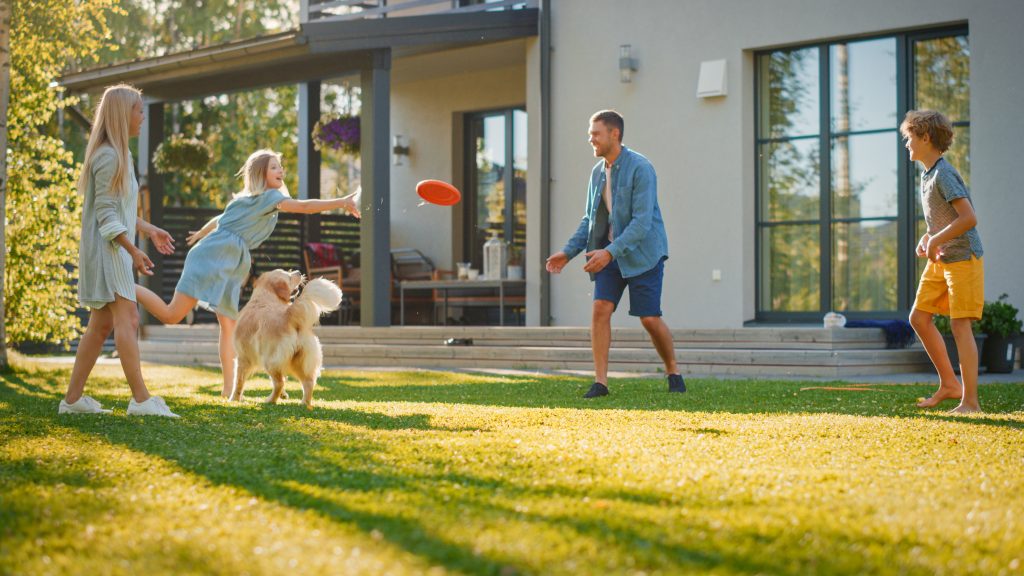 4. Set the Christmas mood
"Alexa, queue Michael Bublé!" Curate the ultimate Christmas playlist that will keep people in the festive mood. Add a splash of Aussie charm with classics from local artists and mix in some summer vibes with upbeat tunes. Set up outdoor speakers to ensure the atmosphere is as warm as the afternoon or evening breeze. Why not pop a reindeer or two in your backyard? Let the music softly fill the air as the scent of BBQ prawns and roasted lamb drifts through the breeze, marrying the melodies with the tastes and joy that sum up everything we love about the Australian Christmas.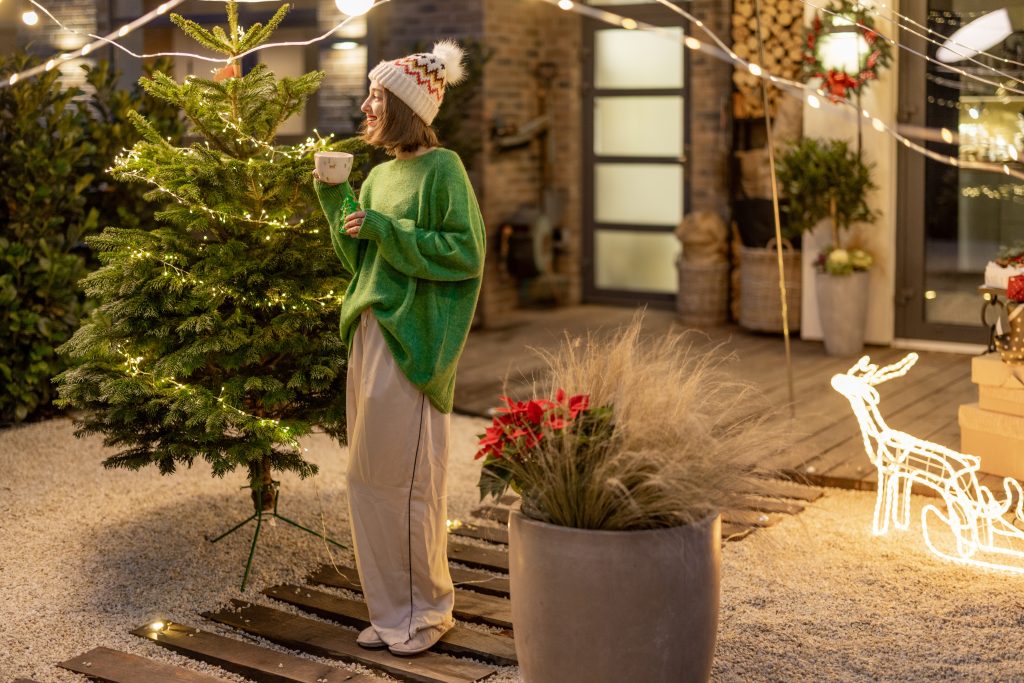 5. Keep it cool
Shade is essential to protect your party from the harsh summer sun or, as luck may be, those warm summer showers. If your outdoor space doesn't have a roof, consider a portable gazebo or marquee to keep your guests comfortable. Fans can help to keep the air flowing on still days and, in the absence of a pool in the backyard, an inflatable splash pool will keep the kids cool and happy.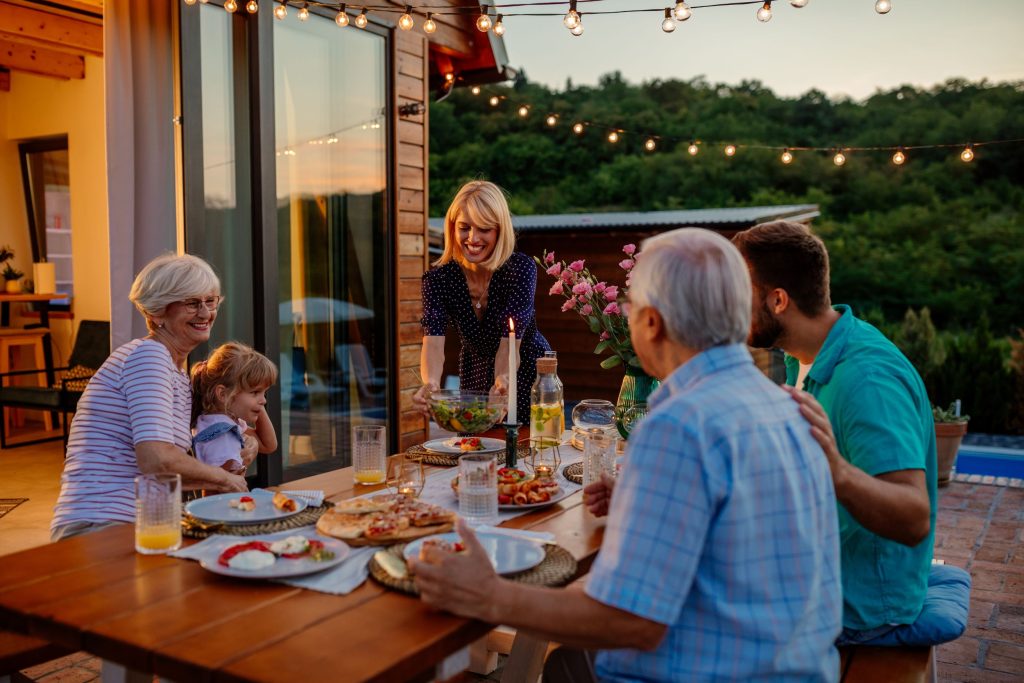 6. Time for a new barbeque?
As the heartbeat of the Australian backyard, a good barbie is essential to any Christmas gathering. But if your trusty grill is starting to show its age, perhaps it's time for an upgrade. Imagine the delight of your family and friends as you unveil a gleaming new barbecue, wrapped in a big red bow, on Christmas Day. It's not just a gift to one person; it's a gift to the entire family that keeps on giving, all summer long.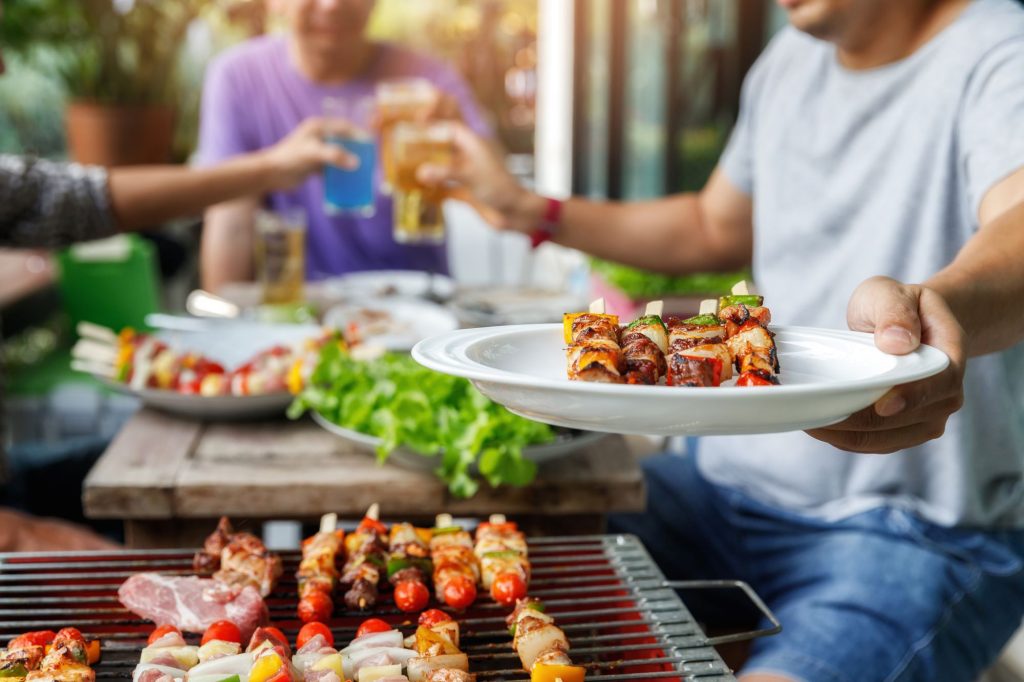 7. Keep it cost-effective
Keen to keep your spending to a minimum? Use the Australian landscape as inspiration for your decorations. A bit of creativity with local greenery can go a long way without costing a fortune. You might like to gather branches, leaves, and flowers from your garden to create a one-of-a-kind wreath. Crafting stars from beach driftwood or recycled materials can be a family project that adds a personal touch. White Christmas lights are beautiful, but they can run up the electricity bill. Opt for solar-powered lights or candles inside lanterns to give your patio a gentle, cost-effective glow as dusk falls. You may also like to Consider decorating with items that can be consumed to avoid waste, like nuts in their shells, fresh fruit, or even home-baked cookies hanging from ribbons.
Let's make this Aussie Christmas one for the books – outdoor, over the top, and uniquely ours.
Merry Christmas from the team at Apollo Patios