Imagine stepping out into your backyard, a stunning oasis where a custom-designed patio awaits. The ultimate place to bring you family and friends together for entertainment, enjoyment and relaxation.
At Apollo Patios, we specialise in creating exceptional patio designs that seamlessly blend with your home's architecture and landscape, transforming your outdoor living area into a luxurious retreat. With our expert guidance and innovative patio ideas, your dream patio is just a few steps away – get ready to elevate your lifestyle and enhance the value of your property.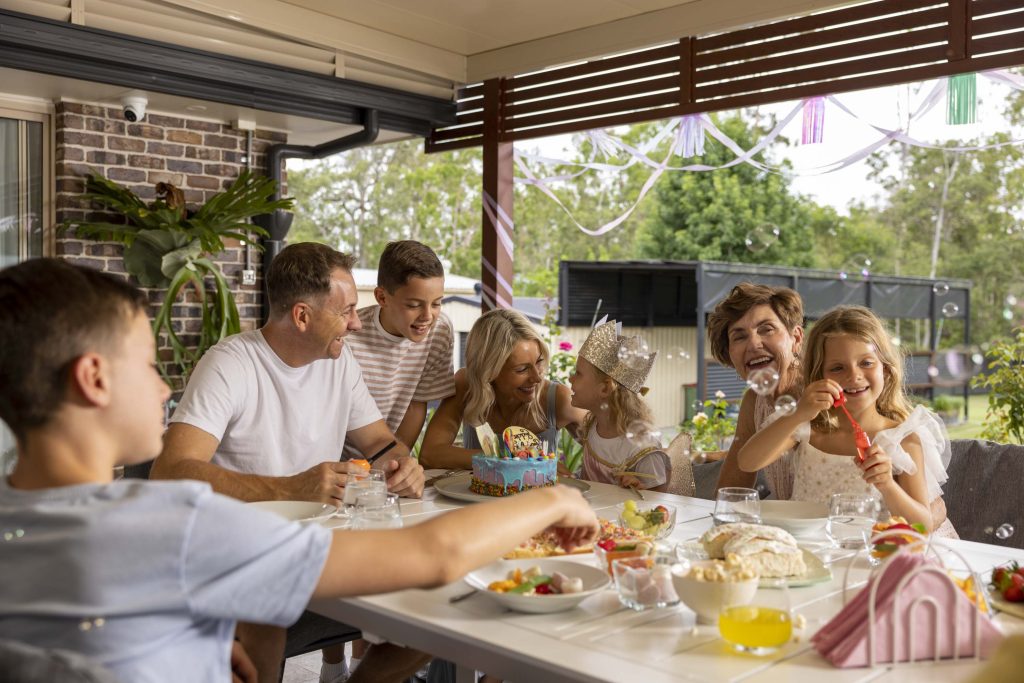 What are the most popular patio designs?
Explore the unique features and benefits of our top patio designs below, and find the perfect solution for transforming your backyard into a stunning retreat.
Skillion Patio Designs
Featuring a sleek, modern aesthetic with a single angled roofline, skillion patios add style and functionality to any contemporary home, while creating a sense of spaciousness for ultimate relaxation.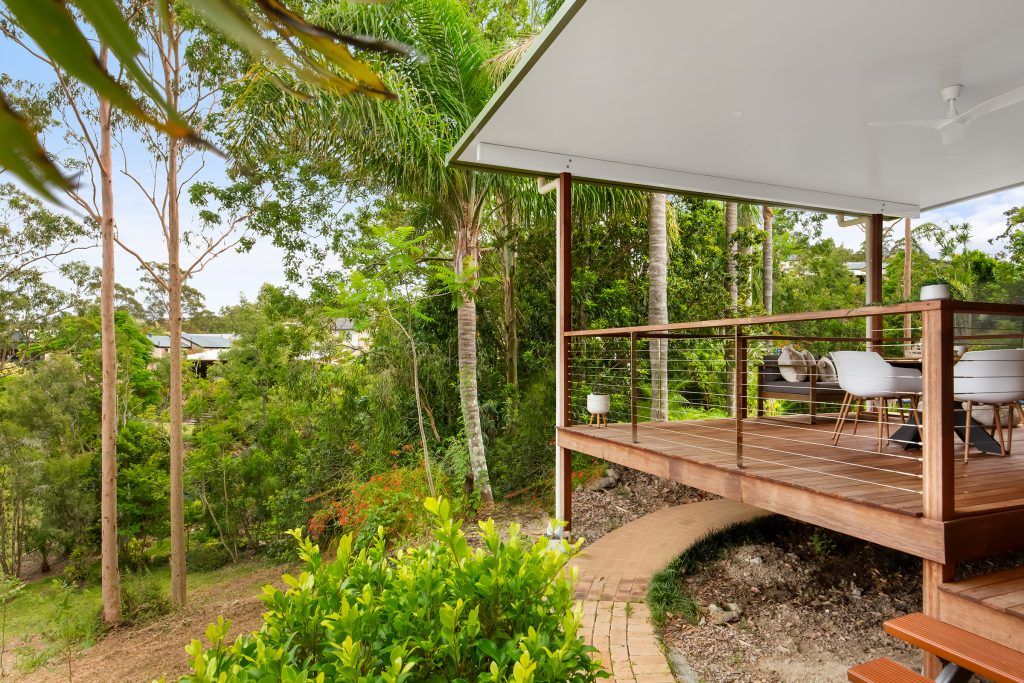 Gable patio designs
Boasting a traditional style pitched roof with two sloping sides, gable patios provide an open and airy atmosphere with better ventilation and light penetration, making them perfect for a comfortable and well-lit outdoor space.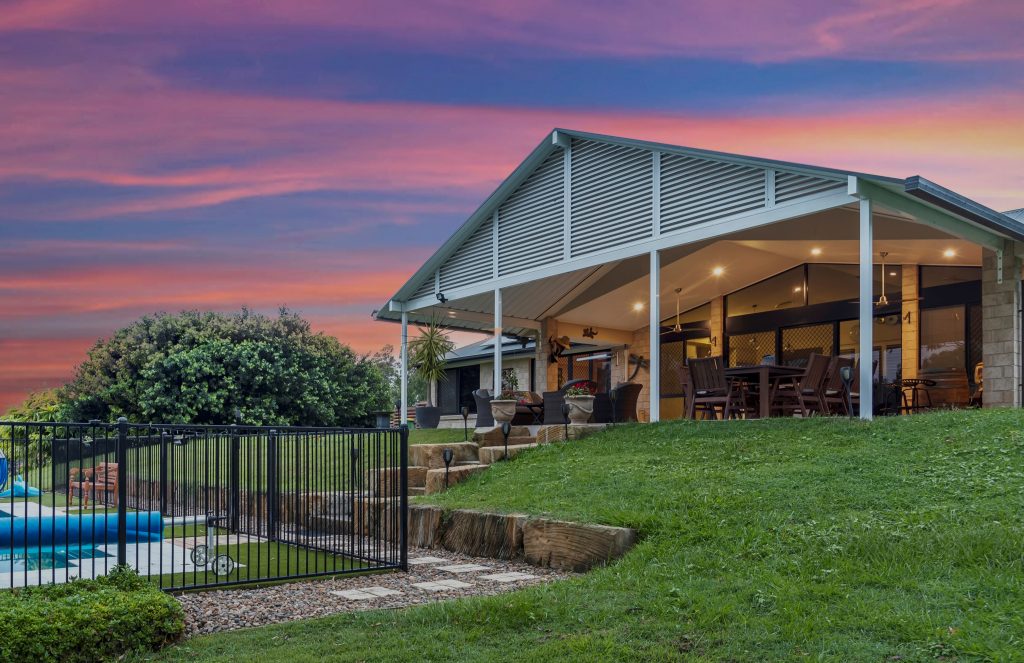 Flat roof patio designs
Timelessly versatile, flat roof patios easily blend with various architectural styles and offer easy customisation and expansion, making them a popular choice for adaptable outdoor living solutions.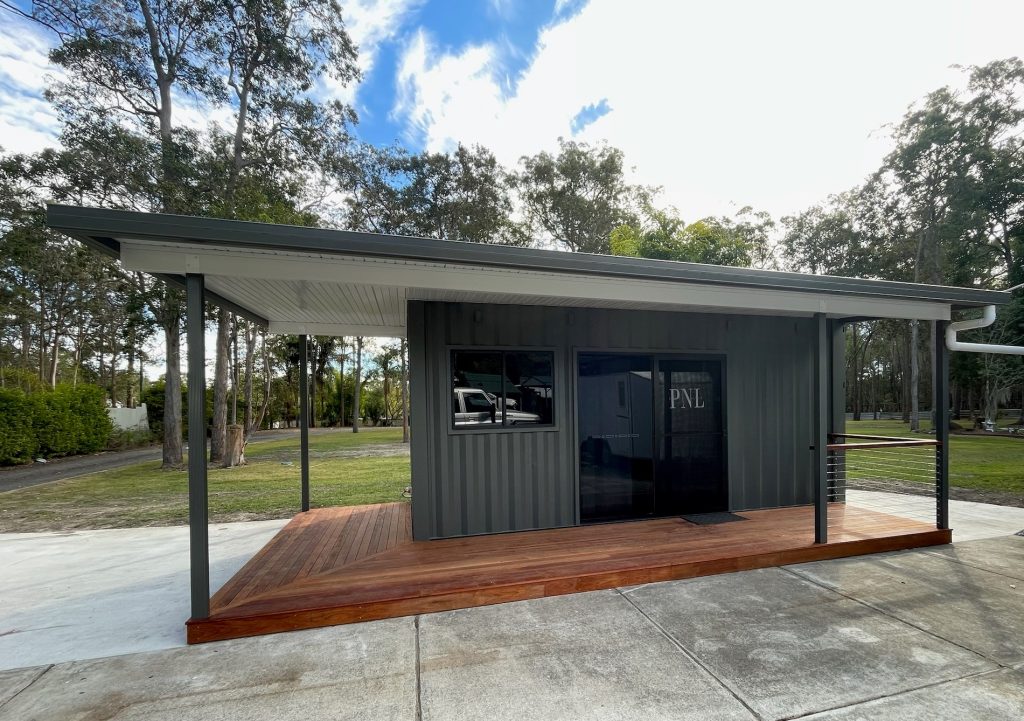 Flyover patio designs
Elevating your outdoor experience, flyover patios feature a raised roof structure that extends from the main building, providing enhanced airflow, increased sunlight, and unobstructed views for a truly unique atmosphere.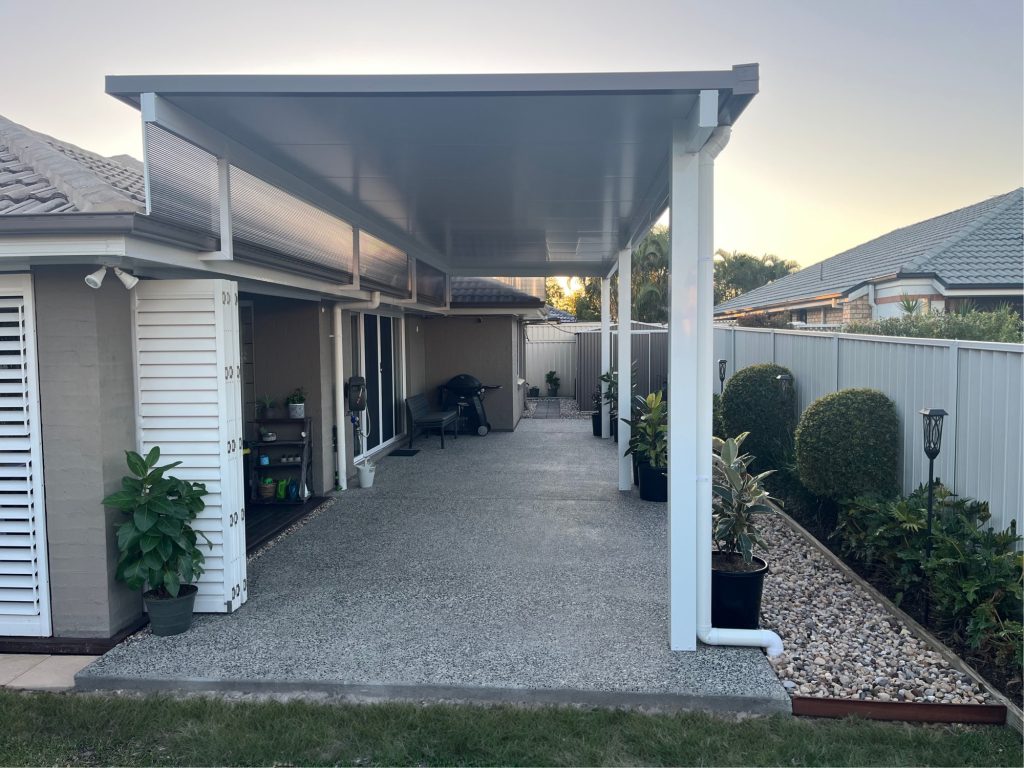 Free standing patio designs
Offering flexibility in placement and design, free standing patios can be constructed anywhere on your property, allowing endless possibilities for creating private retreats or entertainment hubs away from your main building.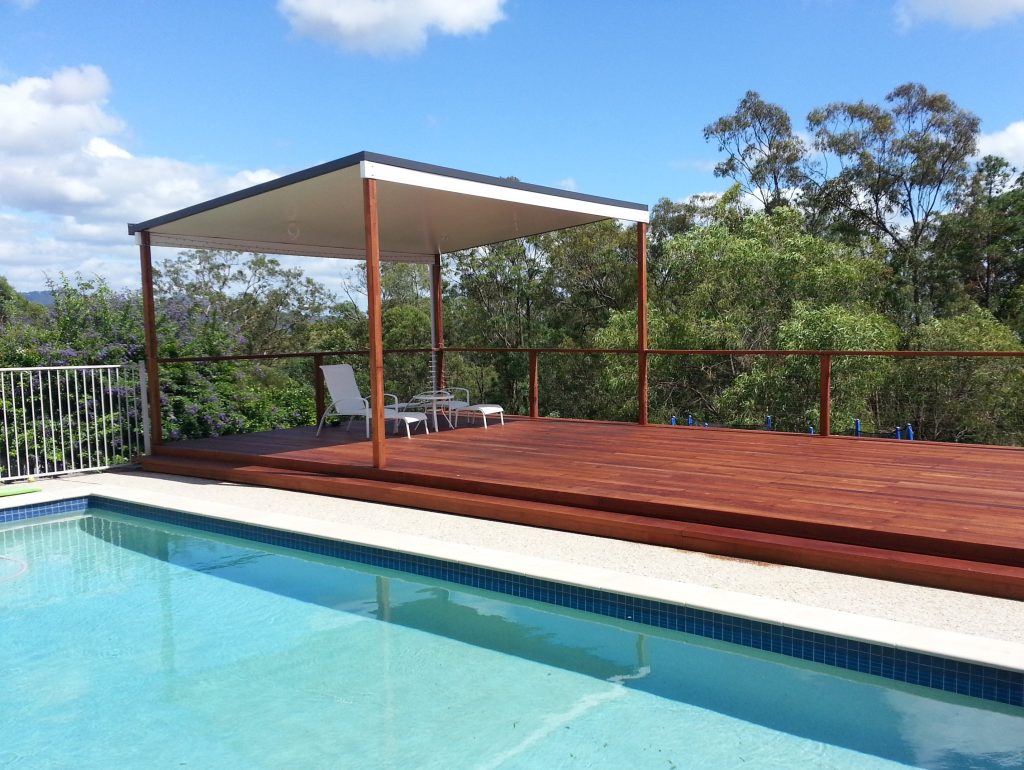 Alfresco patio designs
Seamlessly integrating indoor and outdoor living spaces, alfresco patios focus on dining and entertainment, with enclosed walls or screens offering protection from the elements and a cosy atmosphere for socialising and relaxation.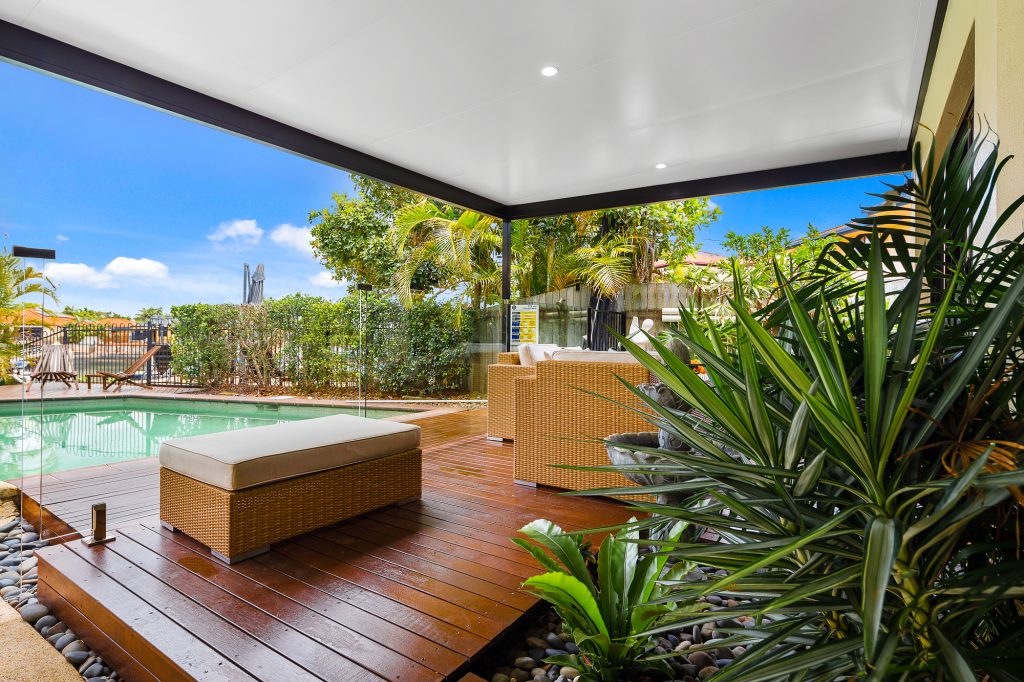 Breezeway patio designs
Connecting two separate structures with a covered, open-air walkway, breezeway patios promote natural airflow and create a functional transition between spaces, perfect for linking your home to a detached garage, guest house, or pool area.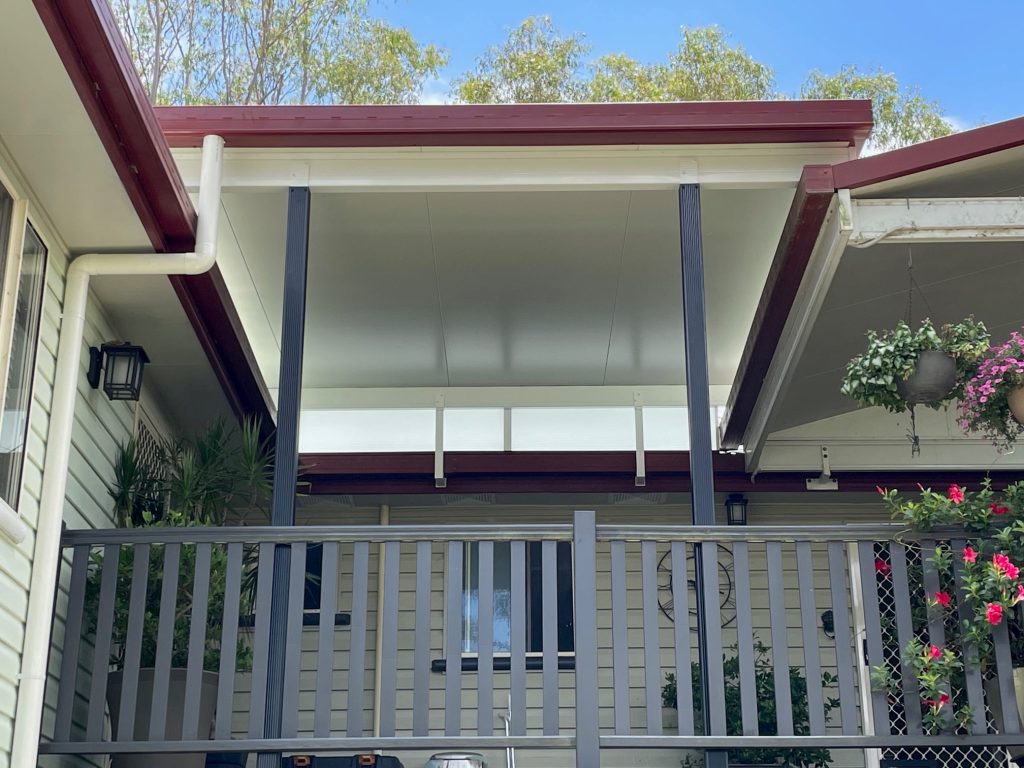 How do I choose a patio design?
Choosing the perfect patio design for your home is an exciting journey, and at Apollo Patios, we're here to help you navigate it with confidence. To ensure you create a stunning and functional outdoor living space, there are several key considerations to keep in mind.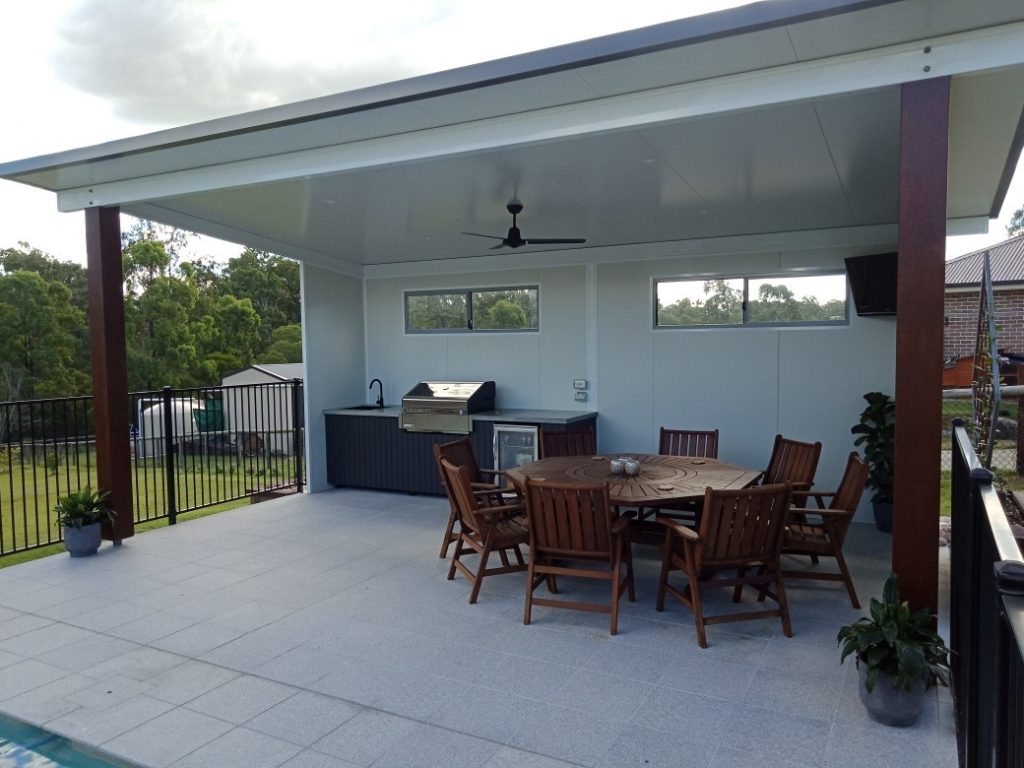 1. Assess Your Space
Before diving into design options, it's essential to assess your available space. Take note of your property's size, shape, and any existing features such as gardens, pools, or structures. This will help you determine the most suitable outdoor patio design and layout that maximises your outdoor room area while complementing your home's overall look.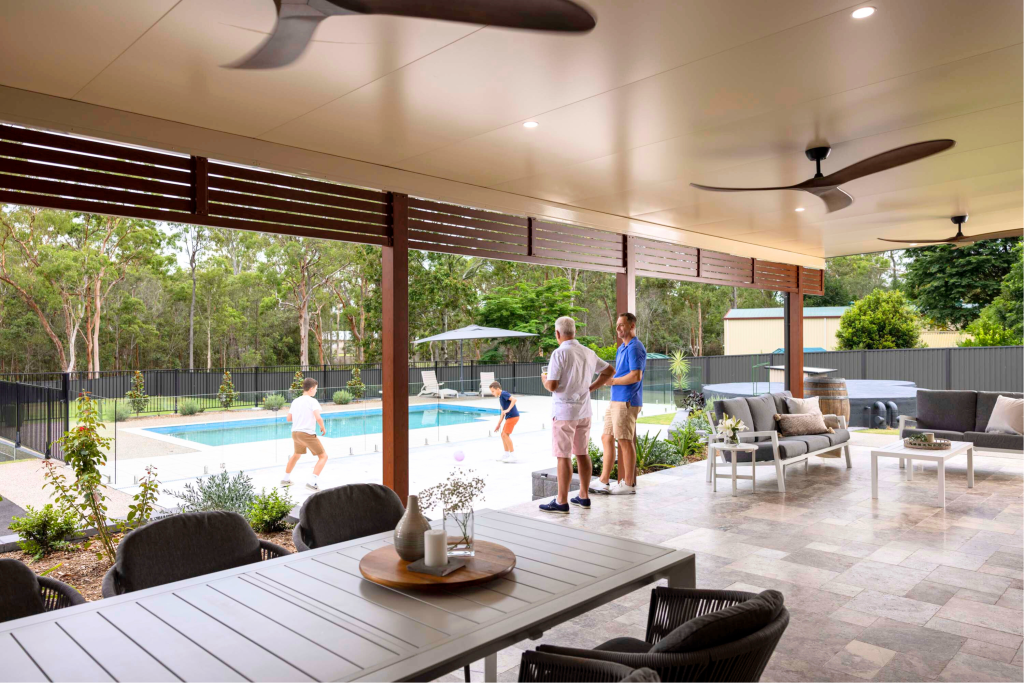 2. Consider Functionality
Think about how you plan to use your patio. Will it be primarily for relaxation, dining, or entertainment? Understanding its purpose will help you make informed decisions about the size, layout, and amenities needed to create a functional and enjoyable space tailored to your lifestyle.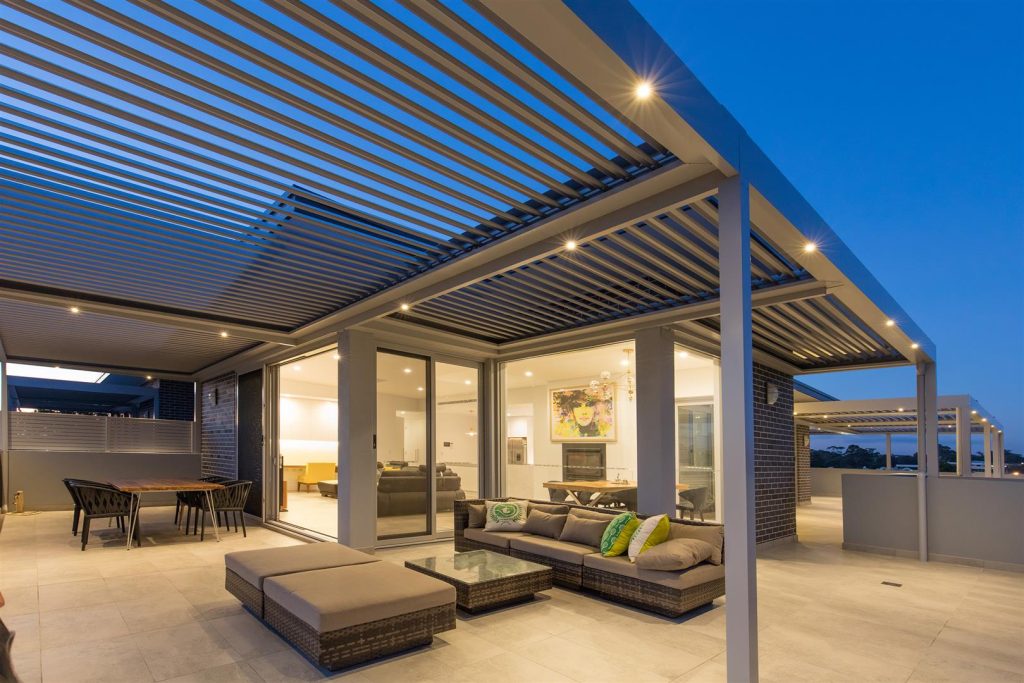 3. Choose the Right Materials
Selecting the right materials is crucial for both aesthetics and durability. Consider factors such as climate, maintenance, and your personal style when choosing materials for your patio's flooring, roofing, and furnishings. Opt for high-quality, weather-resistant materials that will stand the test of time and require minimal upkeep.
4. Plan for Shade and Shelter
To ensure maximum comfort and usability, plan for adequate shade and shelter on your patio. Consider incorporating features such as pergolas, awnings, or umbrellas to protect against sun exposure and inclement weather. This will allow you to enjoy your outdoor space in various conditions, extending its usability throughout the year.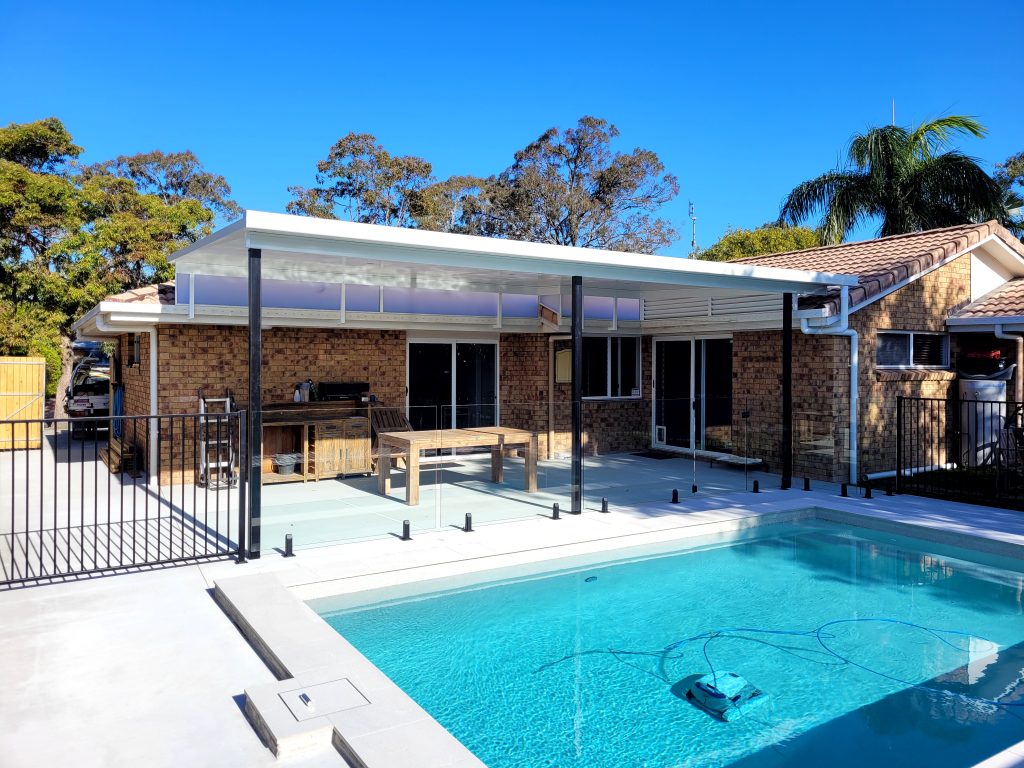 5. Prioritise Accessibility
Your patio should be easily accessible from both your home and other outdoor areas. Consider the flow between indoor and outdoor spaces, and ensure that pathways, doors, and entrances are conveniently located and unobstructed. This will enhance the overall functionality and appeal of your patio.
6. Opt for Low-Maintenance Landscaping
Incorporate low-maintenance landscaping around your patio to create a visually appealing and easy-to-care-for outdoor space. Choose plants that are suited to your climate and require minimal upkeep, such as native species or drought-tolerant varieties. This will save you time and effort while maintaining an attractive environment.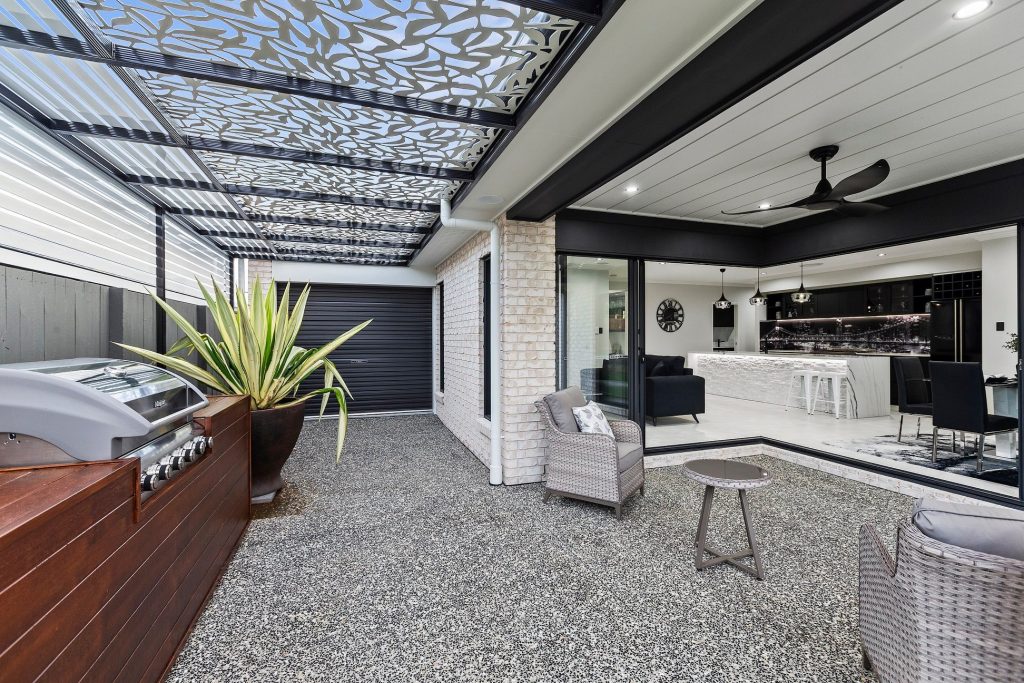 7. Plan for Lighting
Strategic lighting is crucial for creating a welcoming and versatile patio. Incorporate a mix of ambient, task, and accent lighting to set the mood, ensure safety, and highlight key features. Consider energy-efficient options such as solar-powered or LED lights to minimise energy consumption and maintenance costs.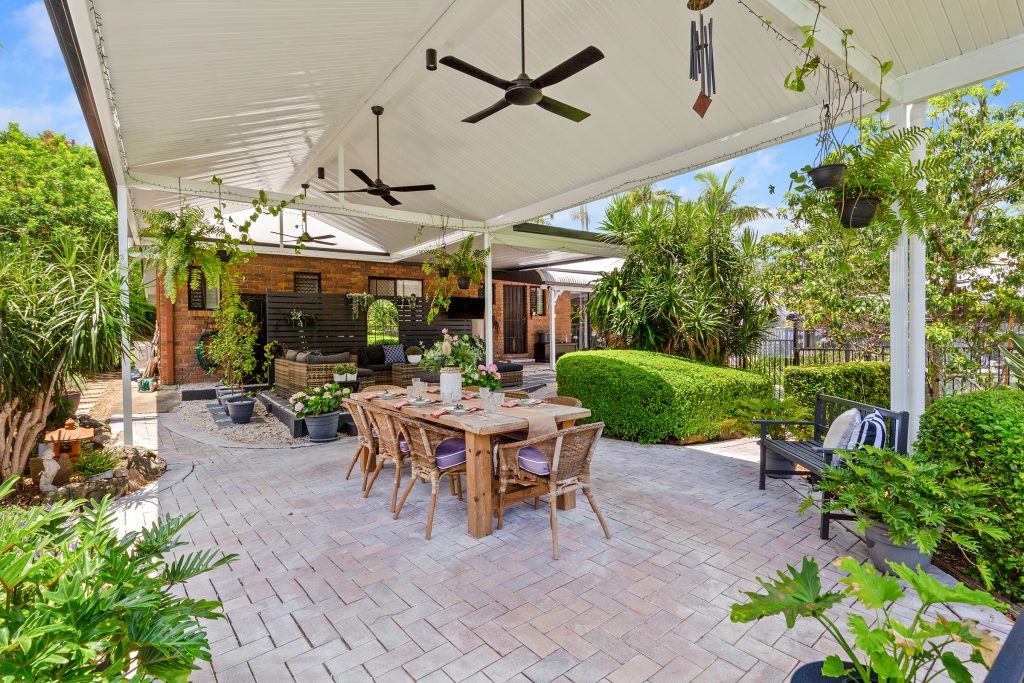 8. Ensure Privacy
Create a sense of privacy and seclusion on your patio by incorporating features such as fences, screens, or strategically placed plants. This will help establish a comfortable and intimate atmosphere, allowing you and your guests to relax and enjoy your outdoor space without feeling exposed.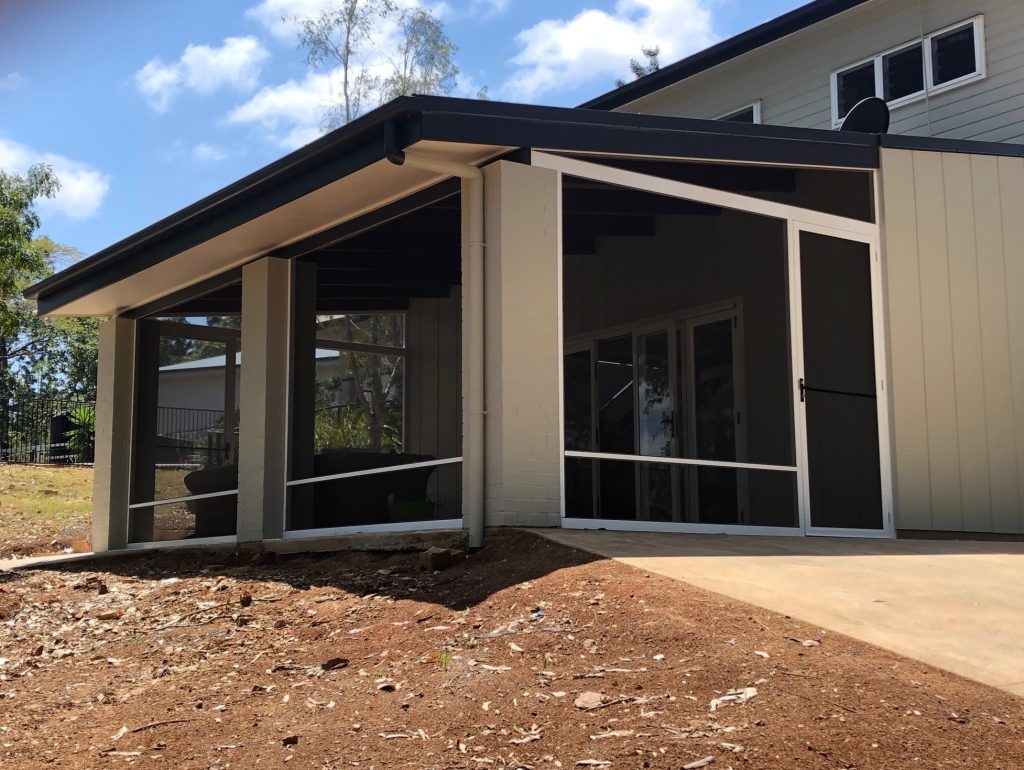 9. Budget Wisely
Lastly, establish a realistic budget for your patio project and stick to it. Prioritise essential features and allocate funds accordingly, while also considering potential future additions or upgrades. By planning and budgeting wisely, you can create a stunning and functional patio that meets your needs now and in the future, without breaking the bank.
What are some patio lighting ideas?
At Apollo Patios, we believe that the right lighting can transform your patio into a magical, inviting retreat. Explore these five inspiring patio lighting ideas to elevate your outdoor living experience and create a stunning atmosphere for relaxation and entertainment.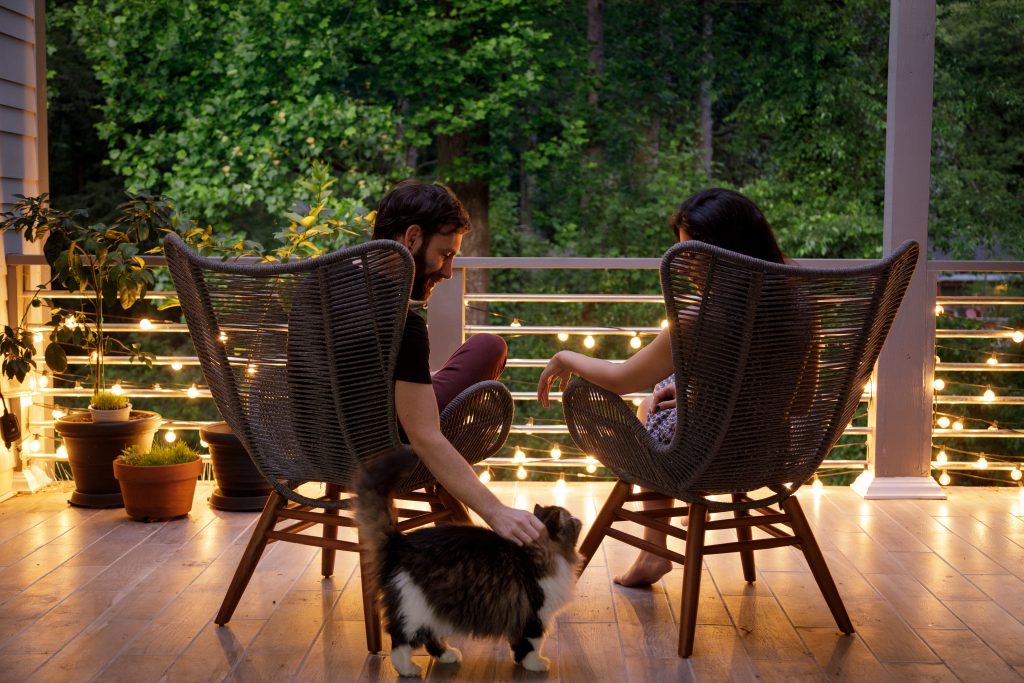 1. Fairy Lights
Fairy or string lights are a versatile and charming option for patio lighting. Drape them across your outdoor space or wrap them around trees and pergolas to create a warm, enchanting glow. With various styles and colours available, fairy lights can be customised to match your patio's design theme and add a touch of whimsy to any setting.
2. Lanterns and Candles
For a more intimate and romantic atmosphere, consider incorporating lanterns and candles into your patio lighting design. Scatter lanterns on tables or hang them from hooks, and mix in candles of varying sizes and shapes to create a soft, flickering glow. This combination adds a sense of warmth and cosiness to your outdoor space, making it perfect for relaxing evenings or intimate gatherings.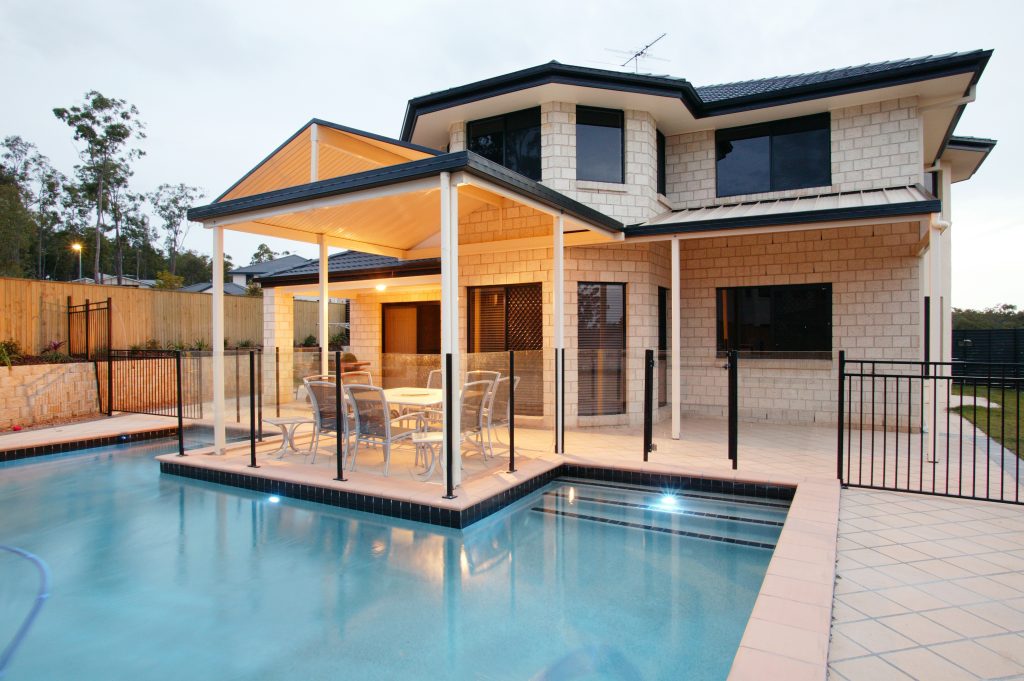 3. LED Pathway Lights
Illuminate walkways and paths around your patio with energy-efficient LED pathway lights. These low-voltage lights not only ensure safety by guiding your steps but also add visual interest and depth to your outdoor space. Choose from a variety of styles and finishes to complement your patio's design and landscape.
4. Pendant Lights
Make a stylish statement with pendant lights hanging from your patio roof or pergola. Pendant lights provide focused illumination over dining tables and seating areas, creating an inviting ambience for alfresco meals and conversations. Available in various designs and materials, pendant lights can be tailored to suit your patio's aesthetic and become a striking focal point.
5. Uplighting
Highlight your patio's architectural features, plants, and trees with uplighting. By placing lights at ground level and angling them upwards, you can create dramatic effects and showcase your outdoor space's unique elements. Uplighting adds depth and dimension to your patio while enhancing its overall visual appeal.
Should I consider adding patio furniture?
Yes, incorporating outdoor furniture into your patio is a fantastic way to create a cosy and inviting atmosphere that seamlessly extends your home's living area.
By adding an outdoor fireplace, you'll elevate the ambience and provide warmth on chilly evenings. Complement it with comfortable lounge chairs and plush chair cushions for ultimate relaxation. A stylish outdoor kitchen and dining table can transform your patio into an alfresco dining paradise, perfect for hosting memorable meals with family and friends.
Carefully selected patio furniture not only enhances your outdoor area's aesthetic appeal but also offers practical functionality, ensuring that you and your guests can fully enjoy the beauty and comfort of your backyard patio.