Pergolas have long been a popular choice and fantastic addition in the realm of outdoor living, offering a versatile space for entertaining, relaxing, and adding value to your property. But while you're daydreaming about those lazy afternoons beneath a vine-covered pergola, there's a pressing question that needs answering: "How much does it cost to build a pergola?"
Fear not, you might be surprised to learn that investing in a pergola is more affordable than you think. Read on to discover the factors that influence the overall pergola cost, ensuring you make an informed decision for your home.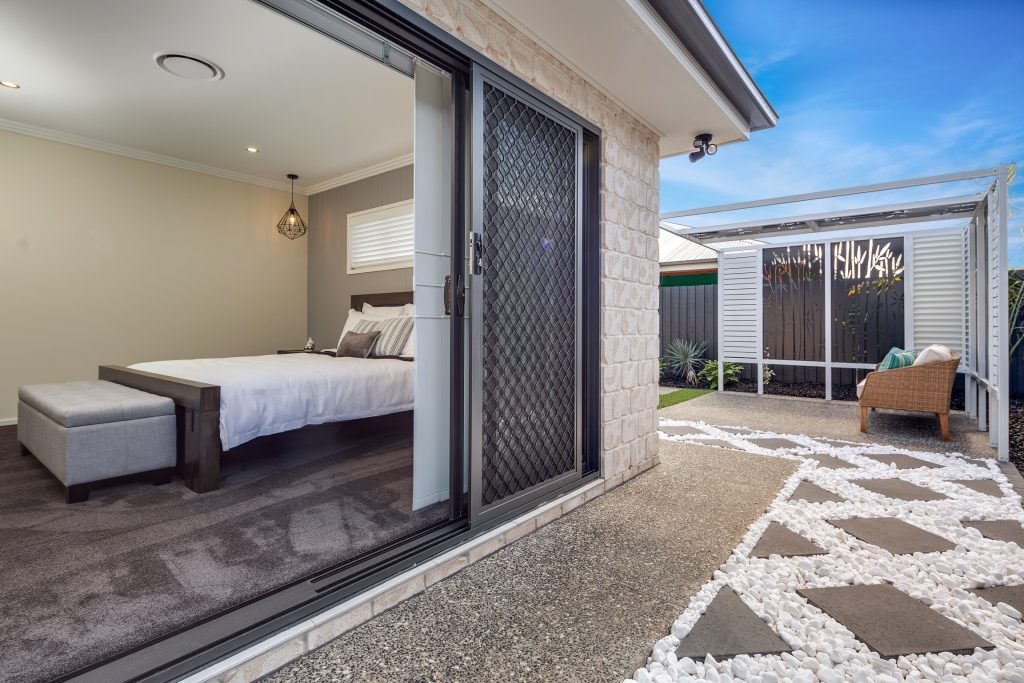 Which factors will impact pergola prices?
Understanding the factors that impact pergola prices is crucial for Australian homeowners looking to invest in this attractive outdoor addition. Here are the key aspects to consider when budgeting for your pergola project:
Pergola Size
Generally, the larger the pergola, the higher the cost will be, as more materials and labour of pergola builders are required. Carefully assess your outdoor space and determine the ideal size for your pergola to ensure it meets your needs while staying within your budget.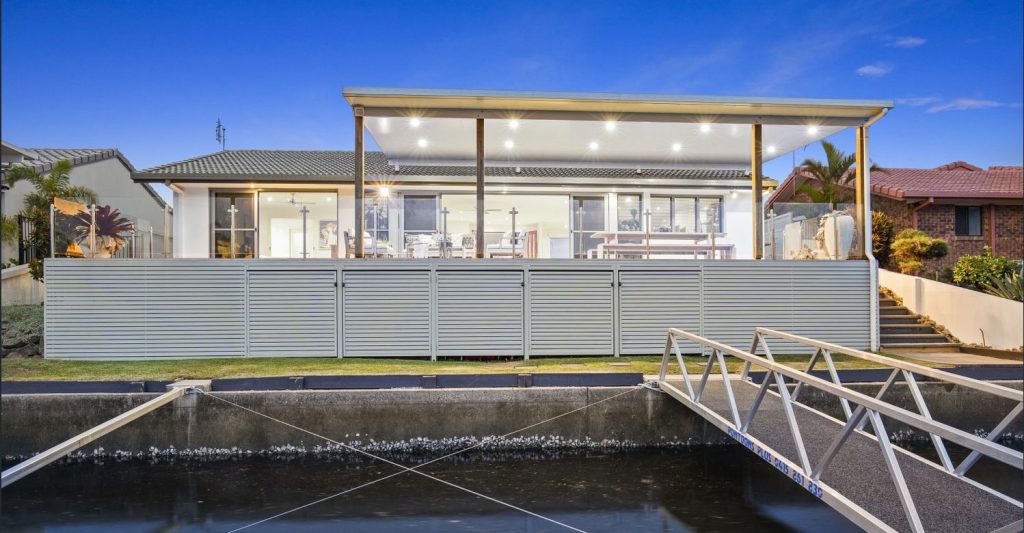 Location of Your Home
Your home's location can influence pergola costs due to variations in local building regulations, labour rates, and material availability. For instance, if you live in a coastal area, you may need to invest in materials resistant to corrosion from salt spray, which could increase costs.
Pergola Design
A simple, straightforward design will typically be more affordable than a complex or customised pergola. If you're looking for a cost-effective option, choose a basic design with minimal features that will keep labour costs low. However, if you want a something more unique you may need to pay more for a bespoke design.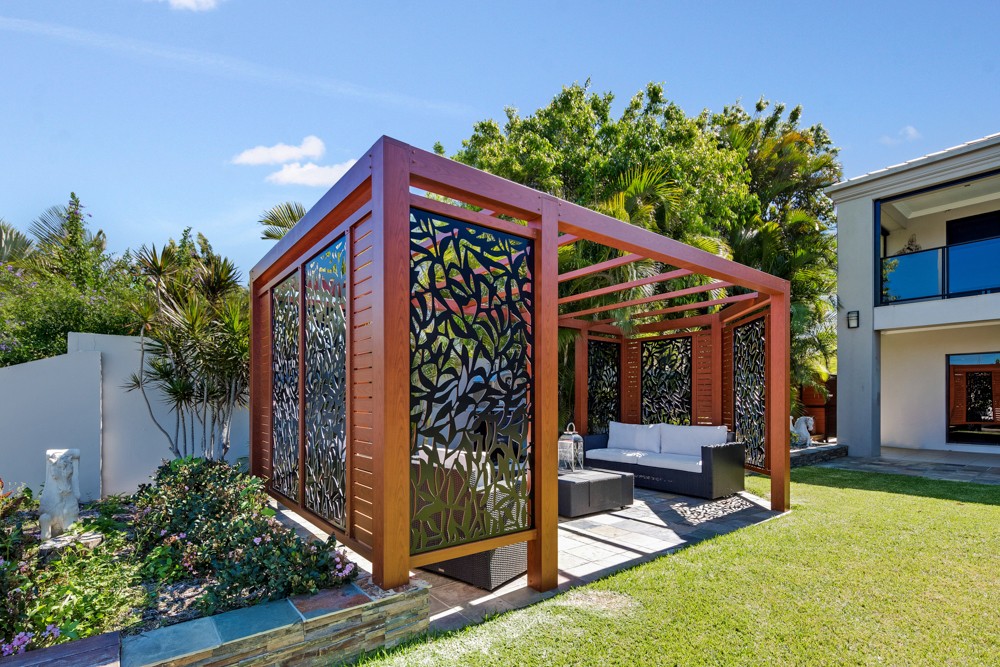 Building Materials Used
Material costs as well as the type of pergola will significantly affect the price per square metre and overall price of your pergola. Consider the long-term implications of your material choice, including maintenance and convenience, when making your decision.
How much will pergola flooring cost?
Choosing the right flooring for your pergola installation is about more than just function. It's about creating a solid foundation for your outdoor sanctuary and ensuring your furniture and decorations have a level space. The cost can vary, depending on the materials and design you choose and this is organised by you.
On a budget? Standard concrete could be your go-to. It may not be the belle of the ball, but it's a reliable choice for your pergola floor.
Fancy something with a bit more pizzazz? Try coloured concrete. It's a little more expensive than regular concrete, but the design options it opens up are endless. Not to mention, it can seriously level up your pergola's overall look – a worthy investment for many homeowners. The final price will depend on the type and quality you opt for, so take your time to find the perfect fit.
Not sure what will work best for your backyard? Why not speak to the experts? At Apollo Patios, we are an experienced pergola builder and specialise in creating tailor-made outdoor spaces that fulfil all your needs.
How much will pergola roofing cost?
Pondering over the cost of your pergola's roofing? At Apollo Patios we recognise that every homeowner has distinct needs and budget constraints. Hence, we provide a range of high-grade, long-lasting roofing choices catering to diverse styles and price ranges.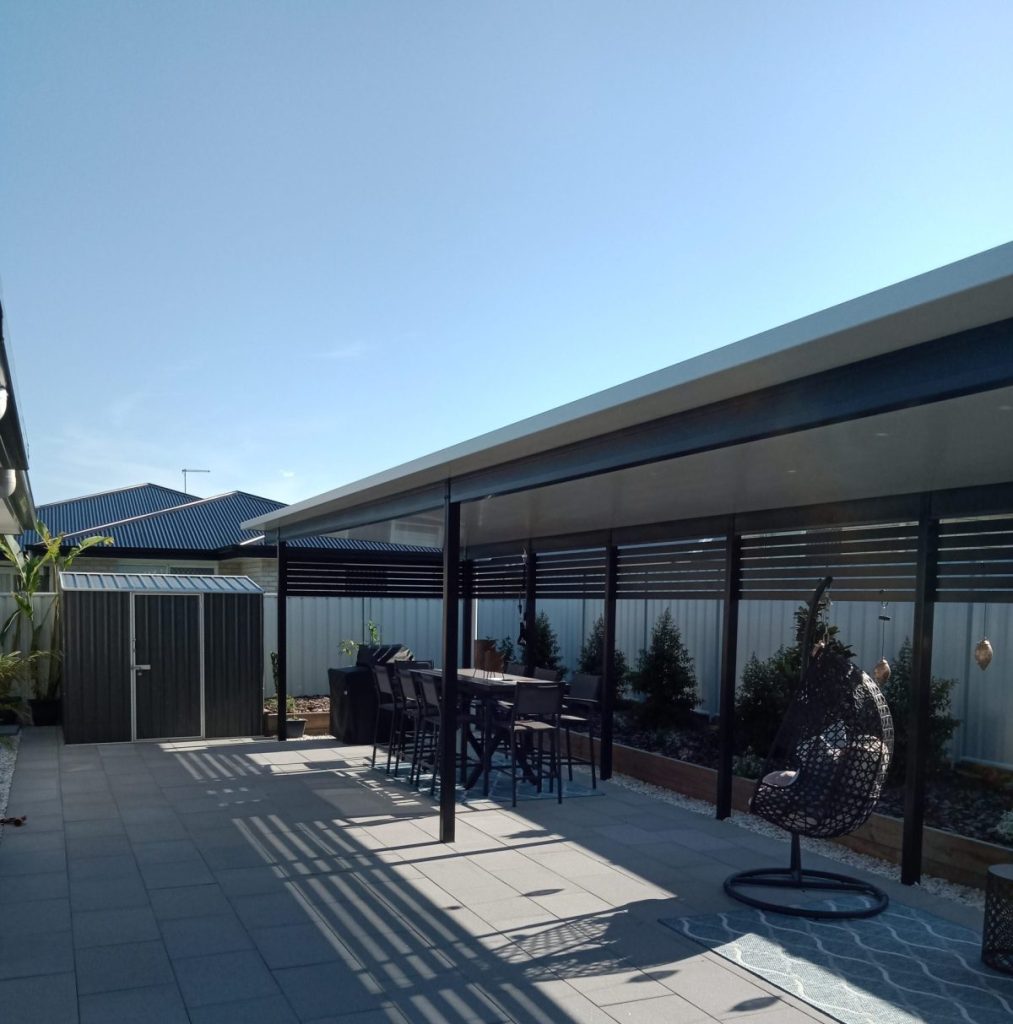 Single Skin Style
If you're mindful of your budget for your pergola project, our Single Skin Roofing is a fantastic option. Manufactured using premium steel, this choice comprises two unique profiles – the Apollo Unilink 2000 and Apollo Outdoor Flat Mark II roll-formed roof sheets. Boasting a high gloss finish on both sides, these sheets offer excellent light reflection and limit heat transfer, ensuring your pergola remains pleasant throughout the year.
Insulated Panel Roof
In search of something more luxurious? Our Insulated Panel Roofing provides exceptional noise dampening and shields against radiant heat. Available in thicknesses ranging from 50mm – 200mm and spanning up to 12.5M, this option diminishes the necessity for beams and provision can be incorporated for fans and lights for installation by your chosen electrician.
The pricing for these roofing options fluctuates based on the style and dimensions of your pergola. Therefore, we recommend consulting one of our seasoned team members for a precise quote.
What additional costs could you incur for a pergola build?
When planning your pergola build, it's essential to consider additional costs that may arise from customising and enhancing your outdoor space. Here are some common extras to factor into your budget:
Pergola lighting: Adding lights can create a warm, inviting atmosphere for evening gatherings and improve safety. Consider low-cost options such as fairy lights, solar-powered lamps, or built-in LED fixtures.
Pergola heating: To extend the usability of your pergola during cooler months, you may want to invest in outdoor heaters or a fire pit for added warmth and ambience.
Pergola furniture & plants: Comfortable seating, tables, and decorative plants can greatly enhance the look and functionality of your pergola, transforming it into an inviting outdoor retreat.
Pergola planning permission and building permits: Depending on your local regulations, you will likely need to obtain planning permission or building permits for your pergola project, which could incur additional fees.
How do you estimate the cost of a pergola?
At Apollo Patios, we understand that each pergola project is unique, and estimating the cost requires a personalised approach. To provide you with an accurate quote, we begin by scheduling a call to arrange a design meeting with you. During this meeting, our experienced team will discuss your specific needs, preferences, and budget, taking into account factors such as pergola size, materials, design and your specific council requirements.
Because we offer a wide range of products and the ability to personalise your project with a custom pergola we are able to keep pergola installation costs as low as possible.
By collaborating closely with you, we can create a customised solution that aligns with your vision while ensuring transparency in pricing and helping you make an informed decision for your outdoor space. If you are considering having a pergola installed whether it be a freestanding pergola (stand alone structure), attached pergola talk to the Apollo Patios team today.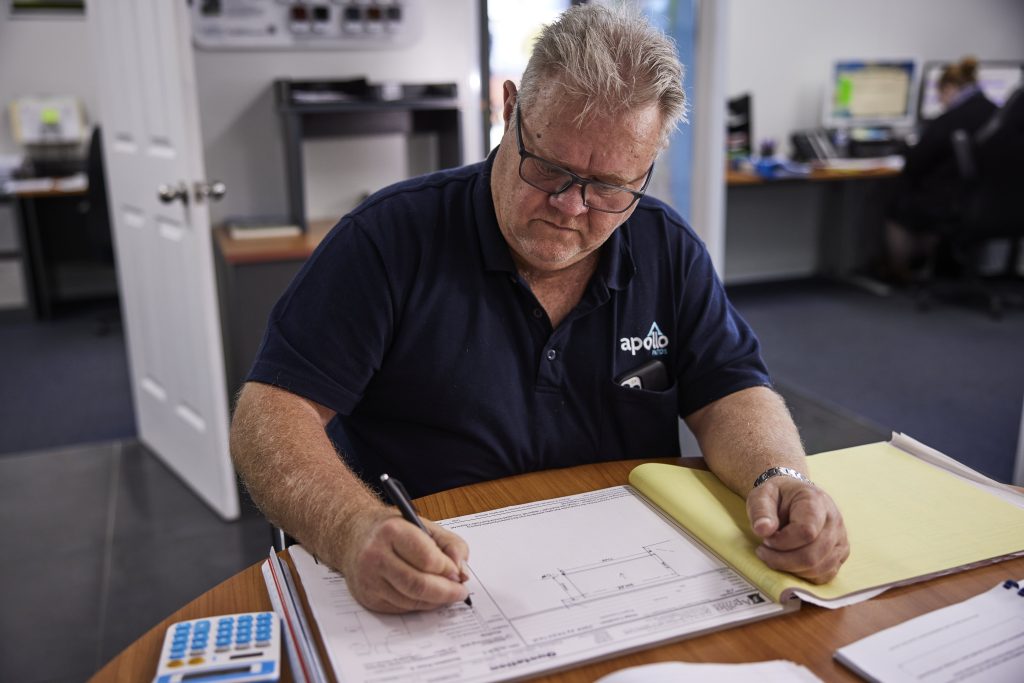 Steps needed to plan your pergola build
Planning your pergola build is a crucial step in ensuring a successful outcome. Here are the key steps to consider when preparing for your project:
Determine the pergola design: Consider factors such as style (i.e. gable roof or flat roof pergolas), size, and materials, and decide on a design that complements your home's architecture and meets your functional requirements. It is worth considering the natural appearance of your structure and how you intend to use it, for example entertaining guests or as an extension of your garden.
Assess available space: Measure the area where you want to build the pergola and ensure it can accommodate your desired size without compromising other outdoor features or infringing on property boundaries. Ensure you consider there is ample natural light for your structure.
Research local building regulations: Familiarise yourself with any building codes, regulations, or restrictions that apply to pergola construction in your area to avoid potential fines or complications during the build process.
Obtain necessary permits: If required by your local council, apply for a building permit before commencing construction to ensure compliance with regulations and a smooth project timeline.
By carefully addressing each of these steps, you'll be well on your way to creating a beautiful and functional pergola that enhances your outdoor living space.