When deciding on the design of your new patio or outdoor structure, functionality plays as big a role as aesthetic. After all, you want a space that suits your needs and lifestyle as much as it matches the design and architecture of your home. Families with young children and pets will likely use their space entirely differently to those who primarily want to entertain.
At Apollo Patios, our process starts with an in-depth Design Consultation to help understand your situation and identify your vision. Read on to discover some of the recommendations we might make depending on your current life priorities.
1. When you have a young family
A deck with protective patio roof doubles as a secure play space and practical oasis for parents with young children. Picture an elevated deck, above potential hazards, enclosed by sturdy balustrade finished with a roof to protect against the elements. Let your kids play to their hearts content under your watchful eye as you cook dinner or tick off your daily tasks.
Add a hanging egg chair or beanbags to create an enticing space for family snuggles, reading a book or watching the clouds roll across the sky.
Enhance the practicalities of your outdoor living space to meet the needs of young and old. Built-in seating and clever storage solutions mean that outdoor toys can be neatly stored, always finding a way back to their designated home. As your children grow up, a free-standing pergola with a firepit may become more suitable.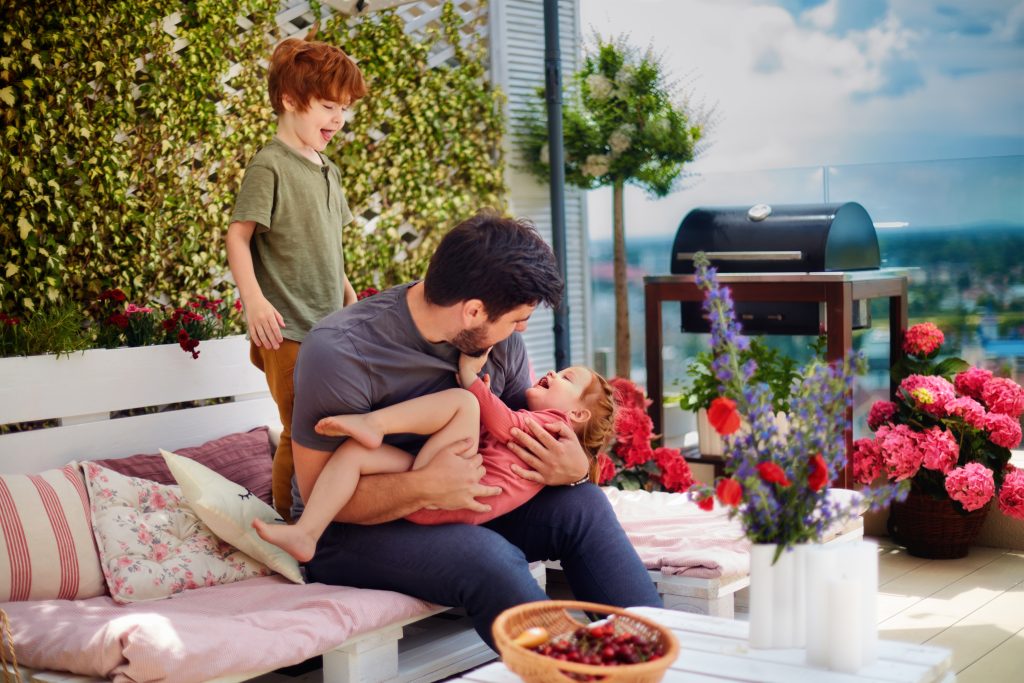 2. When you're keen to add value to your home
The usability and allure of a home's outdoor space is an appealing prospect to future buyers. A carefully tended lawn, an appealing façade and practical outdoor living areas collectively contribute to a significant increase in value. Often, it's the minor intricacies that wield the most significant impact such as simply making your backyard space functional and appealing.
Consider questions like:
Is it good for entertaining?
Is there an area for a BBQ or outdoor kitchen?
Is there a safe space for kids to play?
Are there landscaping or structures that ensure low maintenance upkeep?
Is there somewhere suitable for exercise?
Is there space suitable for pets, with fresh air, protected from insects and wildlife?
The good news is that any investment you make into an outdoor structure is almost guaranteed to be well-received in future. One estimate even suggests that a landscaped patio can add 12.4% to the value of your home however, we suggest you do your own research. Rest assured that any money you spend on adding an outdoor living space is going to be as appealing to potential buyers as it is for you to use now.
 And if you're not quite ready to sell your home just yet, you can reap the benefits of your investment in the meantime!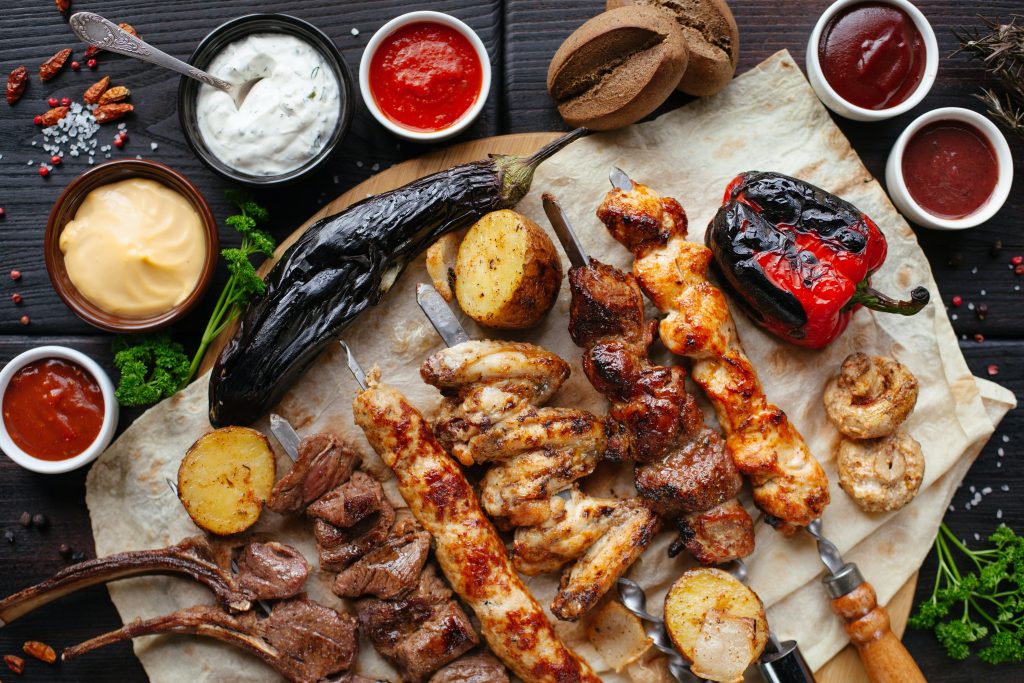 3. When you're big on entertaining
Calling all entertainers, social butterflies and veritable lives of the party! Behold the patio designed to make your home the entertainer's envy and your gatherings soar to new heights.
Picture a spacious bridge connecting your indoors with the great outdoors. Here, laughter and conversation flow seamlessly, creating memories to cherish. An outdoor kitchen steals the spotlight, flaunting a sizzling barbecue, a well-stocked mini-fridge, and a sink to keep the drinks flowing.
Under the shelter of a stylish patio roof , you bask in shade during the sun-kissed days, while the evening glow dances upon your elegantly appointed patio furniture. With this entertainment wonderland, the heart of your home extends beyond its walls and friends and family can revel in your hosting prowess, enjoying birthdays, celebrations and Christmas memories.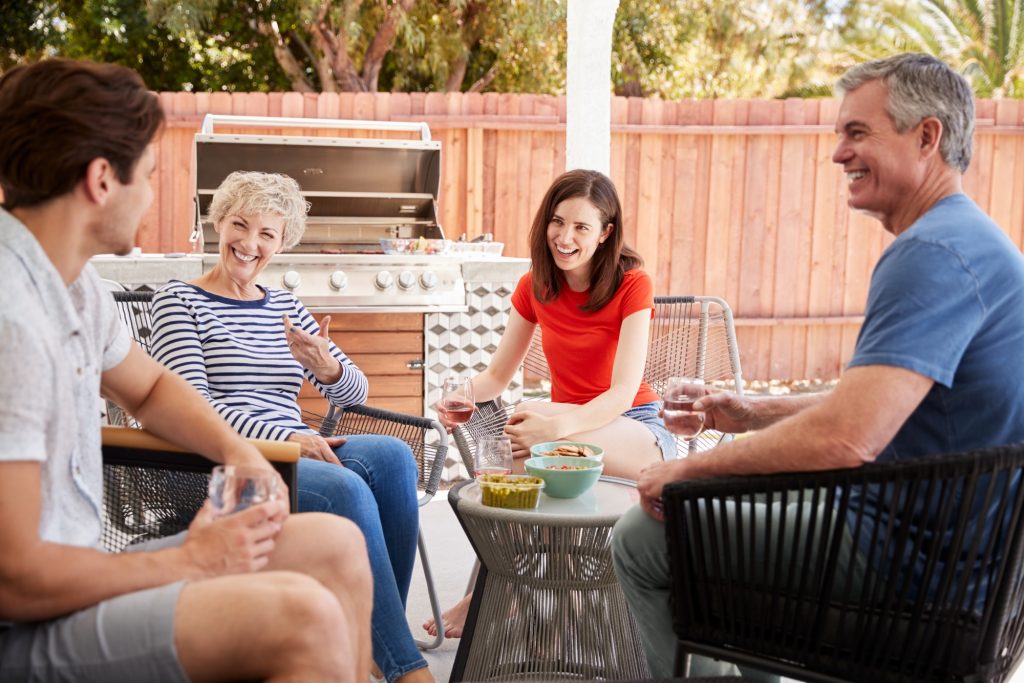 4. When you're off exploring Australia
For the wanderers and adventurers, those who embark on the nomadic quest to discover the beauty of Australia, a robust carport stands as a steadfast guardian of your trusty stead… err camper van.. for when its wheels are still.
Shield your pride and joy from the elements with a carport made to exacting dimensions, that acts as a protective sanctuary until you are ready for your next odyssey. Built-in storage holds the key to organised readiness, ensuring a quick getaway when the moment calls.
This carport space offers excellent protection for boats, caravans or other vehicles and can even double as an extra living space when celebrations require. Gabled, skillion or flat roofed, flyover or freestanding, insulated or single-skin. The choice is yours.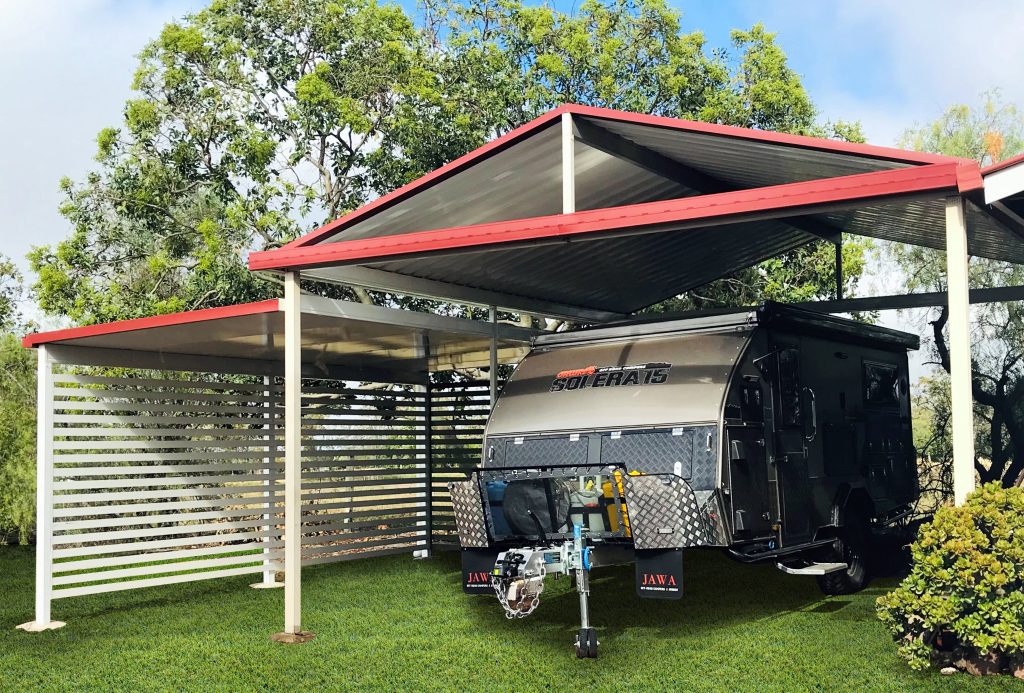 5. When you want the best of both worlds
Love the outdoors but prefer to have the option to close off your space from the cold, wet or gusty wind? With a screen or glass enclosure, your patio seamlessly merges indoor comfort with outdoor allure, embodying the best of both worlds.
The screen enclosure unveils an inviting sanctuary, a secure place for your pet overnight, allowing gentle breezes while warding off pesky intruders. In the serenity of this natural cocoon, you revel in sunny days free from bothersome insects, surrounded by the vibrant embrace of nature.
The glass enclosure, on the other hand, introduces sophistication to your outdoor experience. Witness the changing seasons from your sheltered haven, where the dance of the rain and frolic of leaves in the wind become mesmerising sights that don't compromise your comfort. Sit by the warmth of a fireplace as you observe the night sky.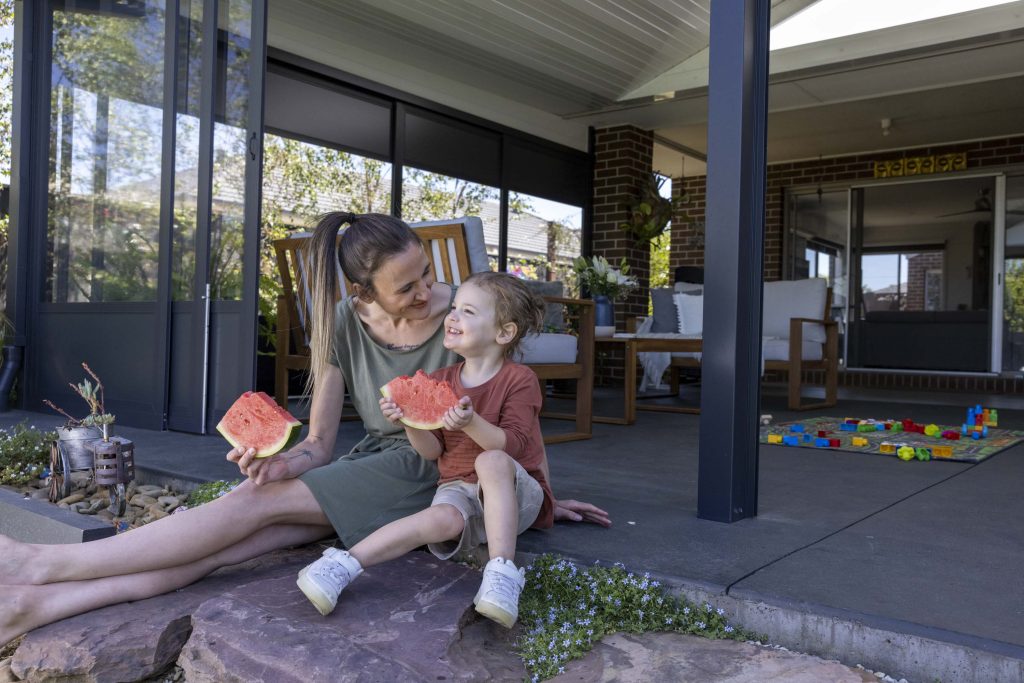 So, what patio suits your lifestyle? Organise a time for a no-obligation chat with one of our experienced Design Experts. They'll recommend the best option to meet your desired budget, that suits both the design of your home and your way of living.