Imagine stepping out onto your beautifully designed patio, basking in the warm Australian sun while enjoying a cup of coffee or a weekend barbecue with friends and family. A well-crafted patio not only enhances your home's aesthetic appeal but also serves as a versatile outdoor living space that increases the overall value of your property. But, how much does it cost to build such an inviting oasis?
In this blog, Apollo Patios will delve into the various factors that influence the cost of building a patio, from materials and design to labour and location, helping Australian homeowners like you make informed decisions to create the perfect backyard retreat.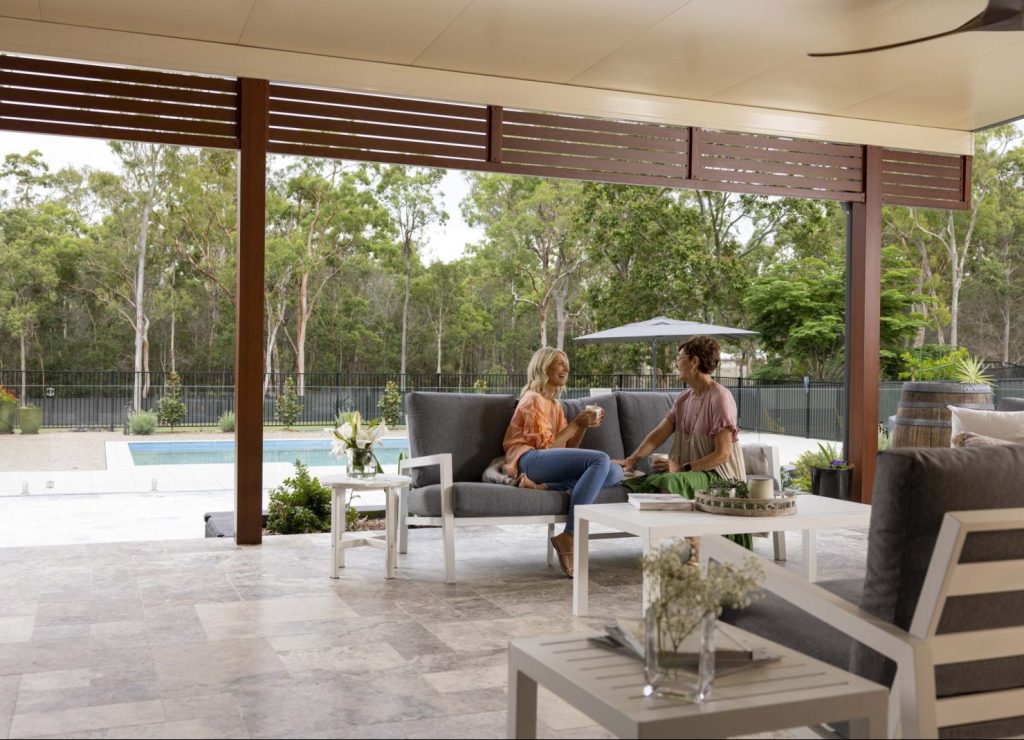 Which factors will impact patio cost?
When considering the construction of a patio, it's essential to understand the factors that will impact the overall cost. Here, we break down four key elements that play a significant role in determining patio prices:
Patio Size
The size of your desired patio is a primary factor in determining the overall cost. Larger patios require larger quantities of materials and labour, however often achieve more cost savings than smaller designs.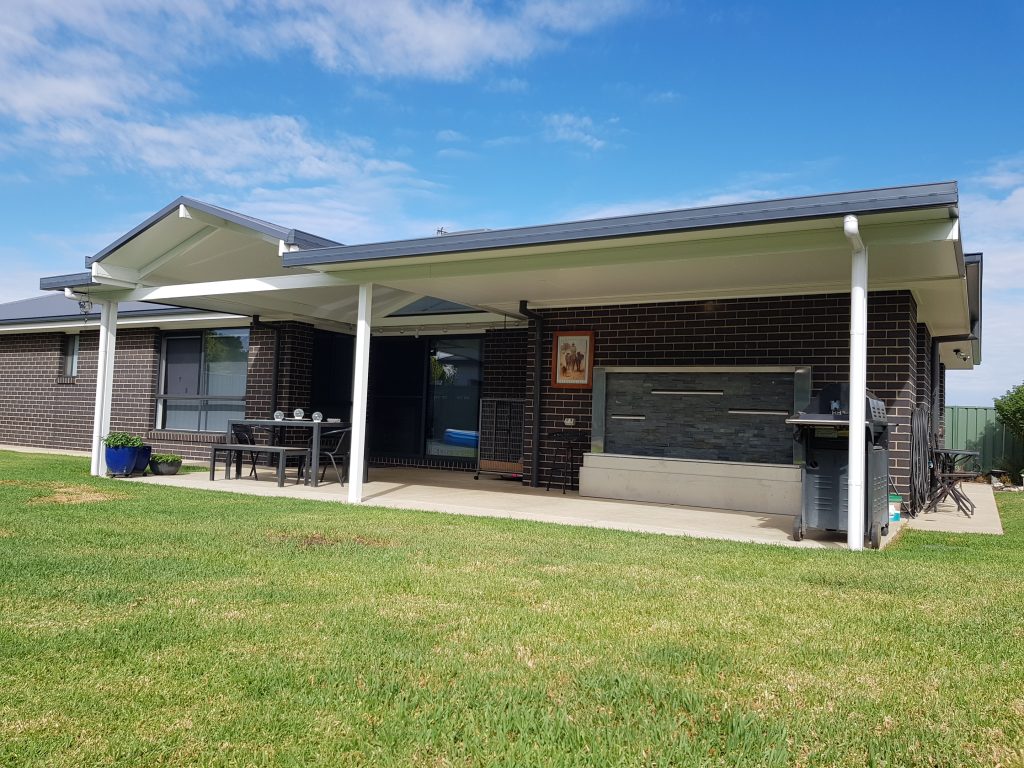 Location of Your Home
The location of your property can influence the cost of building an outdoor patio. Factors such as local planning regulations, permit requirements, access to skilled professionals and even delivery to your site may vary depending on your home's geographic location, affecting the final price.
Patio Design
The complexity of your patio design can significantly impact the cost. Some customised designs with intricate details, multiple levels, or unique architectural features tend to be more expensive than standard, simpler layouts.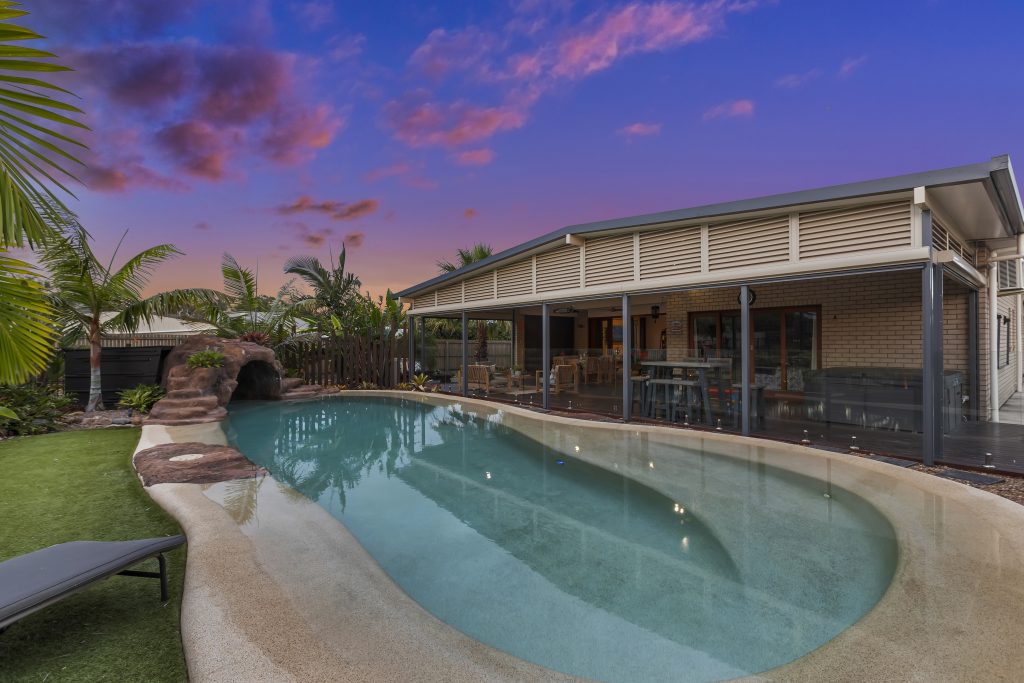 Building Materials Used
The choice of building materials plays a crucial role in determining the overall cost of your patio project. It is important to consider how the space will be used both now and in the future to ensure that your new outdoor structure is perfect for your lifestyle.
How much will patio flooring cost?
We know that choosing the right flooring for your patio isn't just about practicality, it's about setting the scene for your outdoor haven and making sure your furniture and decor have a solid, stylish base. The cost can fluctuate based on the materials and design you go for.
If you're all about keeping costs low, standard concrete could be your best bet. Concrete is easy to hose off and will certainly provide a good foundation for your patio.
Want to spice things up a bit? Coloured concrete could be just the ticket. It's a tad pricier than its plain cousin, but it brings a whole new level of design possibilities to the table. Plus, it'll give your patio a much-needed style boost – a trade-off many homeowners are happy to make.
If your property terrain is steep or you are looking to take advantage of scenic views a deck may need to be incorporated as your patio flooring. While available in various materials, each are built to last and offer low maintenance solution. The final cost will depend on the type of patio flooring you choose, so take a moment to weigh up your options.
Flooring options will differ from state and region, and may need to be completed by you. To get a clear idea of the costs involved, why not get in touch with the pros? Here at Apollo Patios, we're all about crafting bespoke outdoor spaces that fit you like a glove.
How much will patio roofing cost?
Wondering how much patio roofing will cost? At Apollo Patios, we understand that every homeowner has unique needs and budget considerations. That's why we offer a range of high-quality, durable roofing options to suit a variety of styles and price points.
Single Skin Roofing
For the budget-conscious, our Single Skin Style is an excellent choice. Crafted from high tensile steel, this option includes two distinct profiles – the Apollo Unilink 2000 and Apollo Outdoor Flat Mark II roll-formed roof sheets. With a high gloss finish on both sides, these sheets provide superior light reflection and minimise heat transfer, keeping your patio comfortable all year round.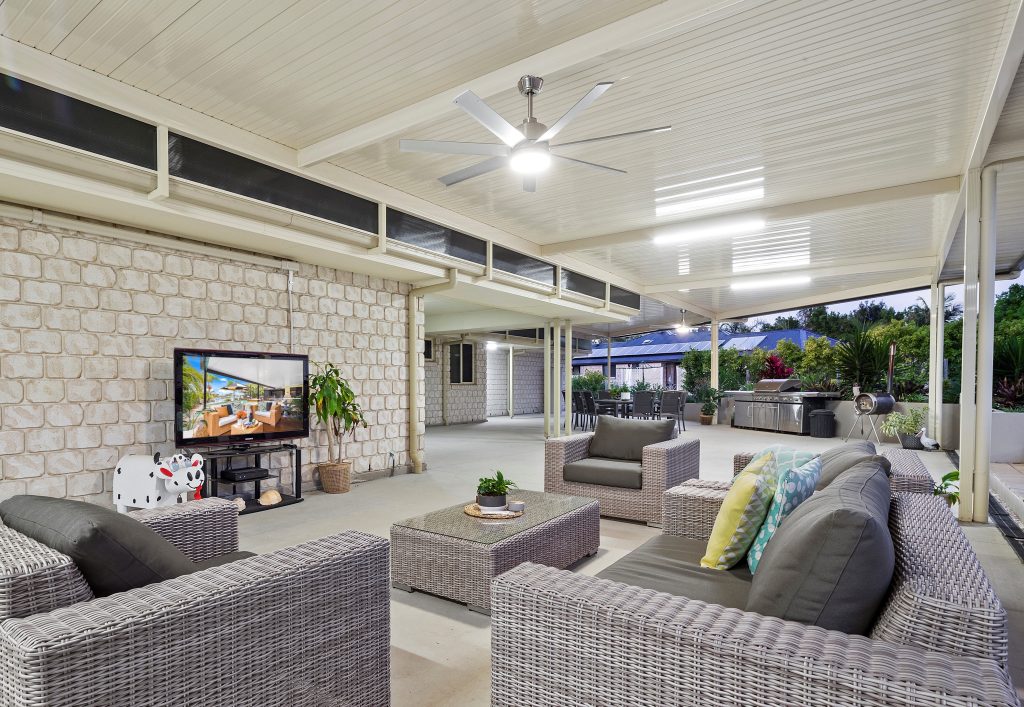 Insulated Panel Roofing
Looking to enhance your home aesthetics? Our Insulated Panel Roof offers a whole host of benefits including superior noise absorption and protection against radiant heat. Available in thicknesses from 50mm – 200mm and spans up to 12.5M, reducing the need for unsightly beams and rafters. Our insulated panel roofing also has an integrated services channel to house electrical cable for fans and lighting.
The cost for these roofing options varies depending on the patio style and size, so be sure to speak to one of our experienced team members for an accurate quote.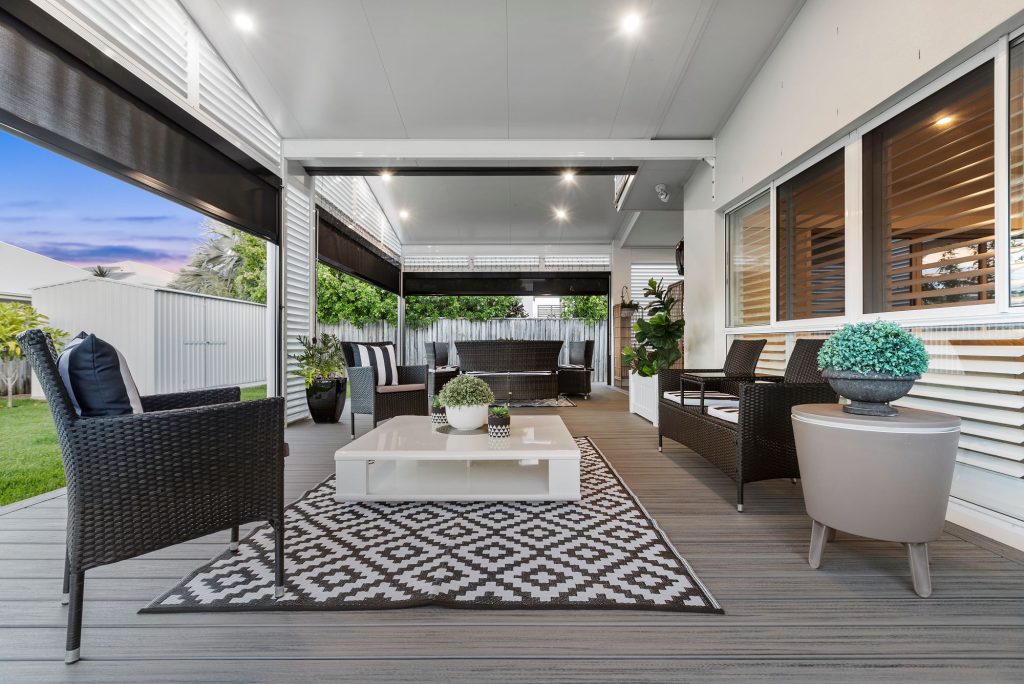 What additional costs could you incur for a patio build?
Creating a truly exceptional patio space often involves customising it to suit your unique preferences, home design and lifestyle. As you plan your dream outdoor living area, keep in mind that some additional patio costs could be incurred for various enhancements, including:
Patio Lighting: Incorporating ambient lighting can significantly elevate the atmosphere of your own patio, making it ideal for evening gatherings or simply enjoying a quiet night outdoors. Consider the cost of installing energy-efficient LED lights or solar-powered fixtures to illuminate your space.
Patio Heating: To extend the usability of your existing patio during cooler months, investing in patio heating options such as electric heaters, gas heaters, or fire pits is worth considering. These additions will impact your overall budget, so plan accordingly.
Patio Furniture & Plants: A well-designed patio is incomplete without comfortable furniture and lush greenery. Allocate funds for quality outdoor seating, tables, and decorative plants that not only enhance the aesthetics of your space but also withstand the elements.
Patio Kitchen: For those who love entertaining, an outdoor kitchen can be a fantastic addition to your patio. Bear in mind the costs of installing appliances, plumbing, and electrical systems, as well as cabinetry and countertops, when factoring this into your budget.
How do you estimate the cost of a patio?
At Apollo Patios, we understand that every homeowner's vision and budget for their outdoor space are unique. To provide our recommended solution and an accurate estimate for your patio project, we begin by scheduling a call with you to arrange a Design Meeting. During this consultation, our experienced team will discuss your specific requirements, preferences, and expectations, allowing us to create a tailored proposal that aligns with your vision and budget.
By taking the time to understand your needs and offering personalised solutions, we ensure that you receive a comprehensive and transparent cost estimate for your dream patio.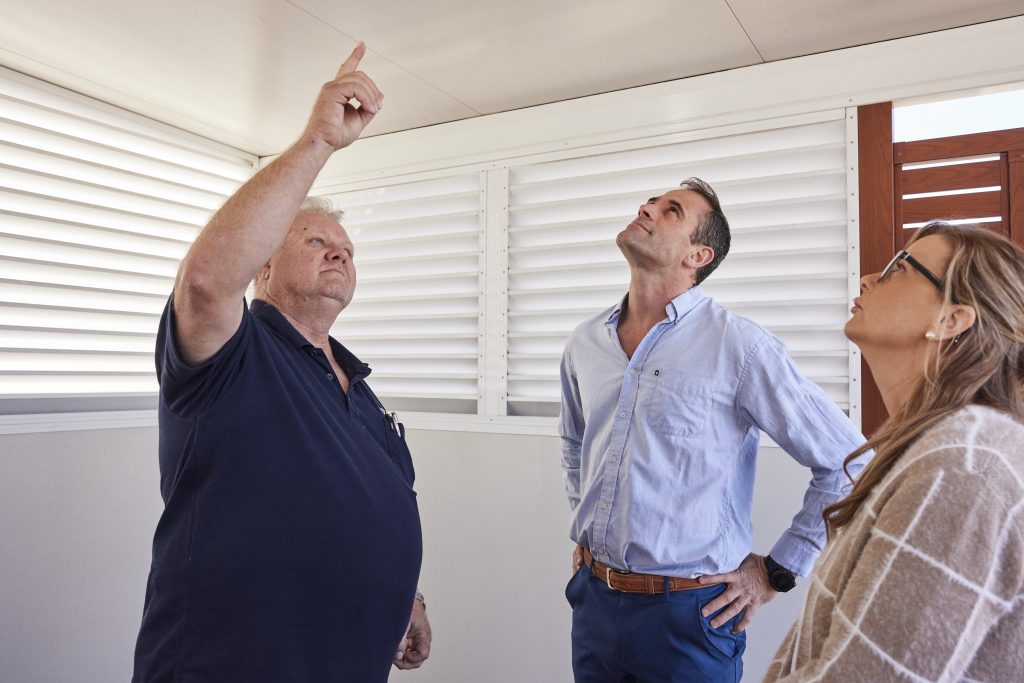 Steps needed to plan your patio build
Planning a patio build involves several essential steps to ensure the project runs smoothly and results in a beautiful, functional outdoor space. Here are the key steps to consider as you embark on your patio planning journey:
Choose Your Patio Design: Determine the desired style and design features for your patio. Consider factors such as aesthetics, functionality, and how well it complements your home's architecture.
Assess Available Space: Evaluate the amount of outdoor space available on your property for building a patio. This will help guide decisions regarding the patio's size, shape, and layout.
Understand Local Building Regulations: Research the patio building regulations specific to your local area. These rules may dictate factors such as maximum height, required setbacks, or necessary safety features.
Obtain Necessary Permits: Before starting the patio installation, ensure you have obtained any required building permit from your local council. This step is crucial to avoid potential fines or the need to modify your new patio after construction.
By following these steps and thoroughly planning your patio build, you can create an inviting outdoor living space that enhances your home's value while providing an enjoyable area for relaxation and entertainment.