Convenient comfort
Dynamically shelter your outdoor space
Experience the ultimate in lifestyle convenience with a Lumex Louvred Roofing System professionally installed by Apollo Patios.
With a Lumex Louvred Roofing System installed, there's no need to cut outdoor entertaining short, simply adjust your shelter to suit you and the weather.
With motorised rotating louvres you can easily control the amount of sunlight, airflow or rain entering your outdoor space. Comfort and control are now conveniently back in your hands.

Effortlessly control
Privacy and Light Control
The motor-driven rotating louvre blades can be positioned up to 130 degrees giving you precise control over the amount of light, shade or privacy you desire throughout the day.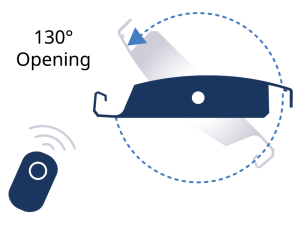 An optional Mobile App allows you to program the roofing to automatically adjust to changing weather conditions for the ultimate in lifestyle convenience.
Or for added convenience, an optional rain sensor can be incorporated to automatically close your roof when it begins to rain.
Configurations
Designed to suit you unique needs
Your Louvred Opening Roof is available in a variety of configurations to suit your unique outdoor space and complement the design of your home.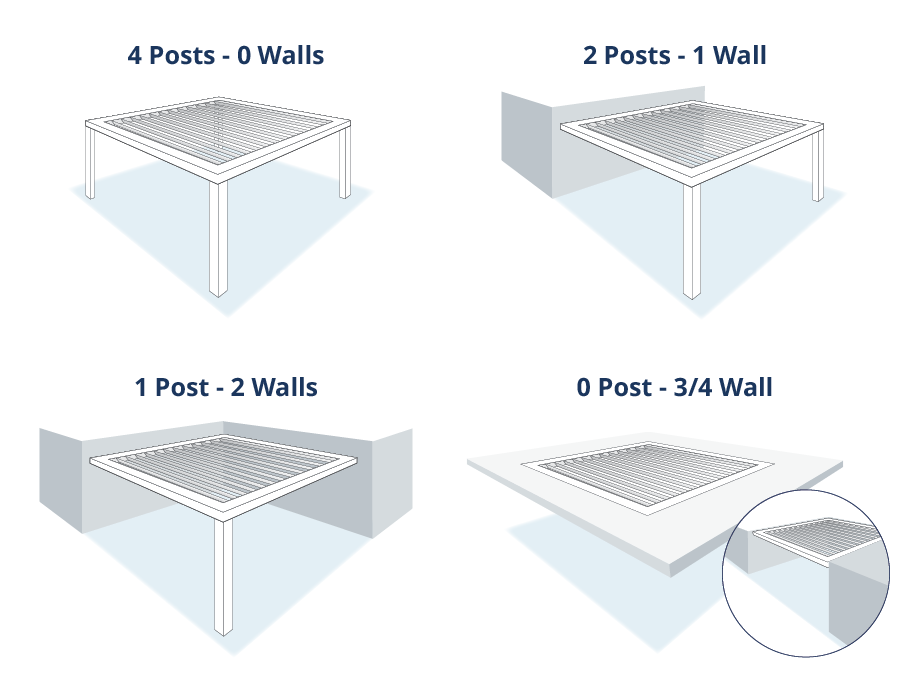 Please download our Louvred Opening Roofs Brochure below or ask your Apollo Patios Design Consultant for further information.
Set the scene
Accessorise with integrated lighting solutions
Integrated LED Downlights or Striplights are available to ensure safety and enable you to create the perfect ambience at night.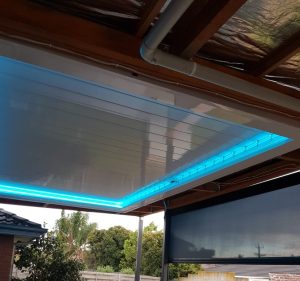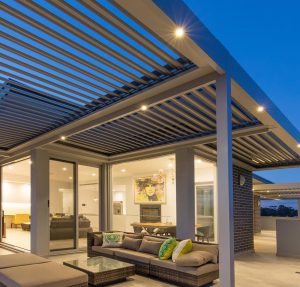 Cleverly designed
Crafted with quality materials to stand the test of time
Not only is the Lumex Louvred Roofing System the ultimate in lifestyle convenience, it's meticulously constructed with exceptional quality materials that ensure it will stand the test of time.
Each component of your louvred opening roof is manufactured with only high-grade sustainable aluminum and stainless steel componentry. Excellence really is, in the detail – Read on to explore each component further.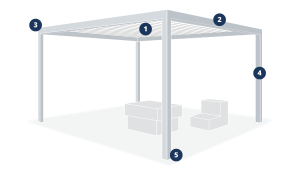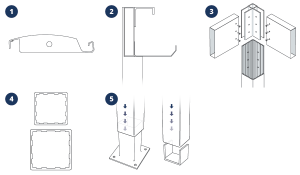 Louvre Blade Profiles – Flat straight lines giving your home a modern look. Rubber seals for water tightness.
Gutters – Wide Gutter to reduce overflow.
Surround Beam – 255 x 50 Surround Beam and Corner Bracket.
Posts – Heavy duty Post options:
Base Plates – Heavy duty Base Plates.
*Not all colours are available in every state. Contact your Design Consultant for individual state colour range. Surcharge applies for custom colours. The colour when viewed online or colour swatches provided give an indication of colour only and may not be an exact representation of colour. We recommend checking your chosen colour against a sample of the product.
Inspired spaces
Opening roofs gallery
Be inspired. Explore these images of louvred opening roofs.